Warehouse Safety Training – [Complete Video Package]
$229.00

Those who work in warehouses face daily hazards, but that doesn't have to spell disaster. This Warehouse Safety Training is targeted specifically at those who work in warehouses and distribution centers, and it covers several important topics that will help keep both your facility and your employees safe on the job.
This Warehouse Safety Training Covers These Important Concepts:
The proper personal protective equipment (PPE) suitable for a warehouse setting and how and when to use it (items like safety glasses, hard hats, ear protection, dust masks, steel-toed boots, gloves, etc.)
The concept of "good housekeeping" in the warehouse and why it's important (teaching employees to clean up or report all spills immediately, disposing of trash, keeping the work area neat and tidy, etc.)
What are the potential hazards in any warehouse environment?
What is hazard communication, and why is it important for warehouse workers to understand Safety Data Sheets, basic first aid, and information on chemicals used in the warehouse
A discussion of potentially hazardous materials in the warehouse and what to do in case of a spill or exposure
Materials handling in a warehouse and how to move products and materials without getting injured
Additional Warehouse Safety Topics Covered:
Lifting basics and how to protect your back from injury while working

Workers should keep their back straight while lifting and never bend at the waist
You should get close to the item you are lifting and lower yourself at the knees
Grip the item tightly, and keep it as close to your body as possible
Lift with your leg muscles – not your back

How and when to decide if lifting an item will require some buddy lifting assistance.
What safety lifting best practices should be part of any warehouse safety program?
How to inspect warehouse equipment before using them
Material handling basics, common hazards, and best practices that all warehouse workers should know in order to prevent injuries
Pallet safety and how to avoid getting injured while stacking, moving, or working around wood pallets (this is a key part of any warehouse safety program)
Why you need to avoid stacking materials in front of exits and fire extinguishers
More Training on Hazards, Material Handling, Warehouse Equipment, and Safe Work Practices:
Forklift and electric pallet jack safety
Why it's critical to load pallet jacks properly
Why forklift safety training emphasizes watching for and being aware of pedestrians (all operators of forklifts must be certified and receive proper forklift training prior to operating the lift)
What training should all warehouse workers have on loading docks, dock plates, and loading and unloading are also covered (as well as information on "trailer creep," chocking the wheels of trucks, trailer-restraint devices, and more)
What forklift safety practices should all warehouse industry workers know about?
and much more…
Warehouses can be extremely dangerous, but a strong warehouse safety training program will help you reduce accidents and injuries. By teaching your team how to identify potential hazards and implement safe practices, workers will put into action the warehouse safety tactics they have learned. Safe work practices are only obtained through training; this course will put you and your team on the right track.
Warehouse Safety Training Delivery Options:
This warehouse safety training video is conveniently available as a DVD or USB Stick and in either an English or Spanish language option. We also offer this in an online version. The online option can be either a standalone training, or part of a larger comprehensive library of training courses (loading docks, forklifts, and other topics). The runtime of this training video is 18 minutes.
This Complete Warehouse Safety Training Program Includes These Items:
Full-length warehouse safety training video
Employee quiz and answer sheet
A "Presenter's Guide" if you are going to do training in person
A printable training sign-in sheet to keep track of your training program
A printable Certification of Completion. You can print as many copies of the certificate as you need
Warehouse Safety Training Video – Full-Length Preview:
FAQs on Warehouse Safety Training
Answered by our in-house OSHA Authorized Trainer – Jason Hessom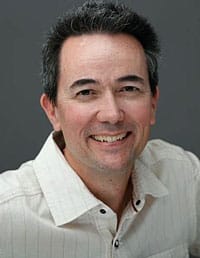 Have a question for us? Give us a call at 800-859-1870 ext 2 or, Contact Us Via Email

What is a warehouse safety checklist?
This is a best practice that would include a walkthrough of the facility while inspecting: storage rack stability and condition, materials are properly stacked, material handling equipment is in good order and has had recent maintenance, workers are using proper PPE, and more.

What is the 6S checklist for a warehouse?
This is a checklist that some warehouses use and is derived from Lean Manufacturing principles. The 6 S's are:
1) Sort – get rid of anything that is unnecessary
2) Set in Order – Everything has a place, and everything should be IN its place
3) Shine – implement a cleaning schedule for the warehouse
4) Standardize – create checklists and processes for all tasks
5) Sustain – this is the hard part. Making sure that the processes stay in place, are followed, and they are continually reviewed
6) Safety – Make sure your staff receives training courses and refresher training on warehouse safety principles
What is the most common injury for warehouse employees?
According to the Bureau of Labor Statistics, the most common injuries are back sprains and strains. That is why teaching your employees safe lifting techniques can reduce the risk and hazards.
Which OSHA Standard covers warehouses?
While there isn't a specific Standard for warehouses, they are subject to the "general duty clause" of 29 CFR 1910
What is the most common loading dock injury?
There are several, but the most common are forklifts, slips and falls, and musculoskeletal injuries of the back, shoulders, and knees.
All of our training videos include the following additional resources:
1) A Leader's Guide
The person giving the training can use the Guide to help facilitate the training and provide additional verbal support to the video. It also includes a sample outline for the training session along with the highlights of the course.
2) An Employee Quiz
Important to be able to test your trainees to make sure they understand and comprehend the training course they just watched.  This is also good for employer documentation for safety training of employees.
3) Answer Key to the Quiz
Ensures the questions are being answered correctly.
4) An Attendance Sheet
Allows you to keep track of who was trained, when the training occurred, who was the instructor, etc. Excellent documentation to prove your training requirements are in order.
5) A Printable "Certificate of Completion"
Allows you to give one to each employee who attends the safety training session.  Can also be kept in an employee file for training documentation.
Purchases made before 7:00 pm EST will be shipped out the same business day!
You will receive a tracking number for your package via email within a few hours of placing your order.
Shipping is a flat $12.00.