Forklifts and Pedestrians Safety Training – [Complete Video Kit]
$229.00

This training is available in two separate versions:
We have one version for forklift OPERATORS and one for pedestrians who work AROUND forklifts.
Suppose you have both forklifts and foot traffic in your facility. In that case, you know how important pedestrian safety is for the forklift operators who need to be aware of pedestrians while they are operating their lifts and for pedestrians to be aware of moving forklifts. This Forklift and Pedestrian Safety Training course will help educate your team on pedestrian safety, proper safety procedures, compliance with the OSHA Standard, and forklift/pedestrian best practices.
Forklift Operators and Pedestrian Safety Topics Covered:
Why it's so important for the forklift driver to be aware of pedestrians while they are working (Powered industrial trucks are powerful machines, and the human body is no match when the two collide)
What are the statistics around forklift accidents and injuries that involved pedestrians? (80% of fatalities involving forklifts involve a pedestrian)
What are some tips for forklift operators to alert pedestrians when they are moving? (The operator could sound the forklift horn, use backup alarms, keep a safe distance from pedestrians, and other measures that could warn pedestrians)
What is the most common reason pedestrians don't know when a forklift is operating near them? (Easy – most often, they aren't paying attention. That's why training your non-forklift operators is as important as training the ones who drive forklifts. Both pedestrians and operators need training to avoid serious injury or accidents)
More Forklift Safety and Pedestrian Safety Topics In This Training:
How are forklift brakes different than the brakes of a car? (They are less responsive, and if the operator is forced to swerve or brake quickly, the forklift could tip over, which might crush the driver or any pedestrians in its path)
What are some issues with visibility for both forklift operators and pedestrians? (For operators, their view while driving could be blocked by their load, cage, mast, and forks. Pedestrians perhaps don't realize they are walking in the forklift's path, they don't stay in the pedestrian walkways, and again, they might not be paying attention. Teaching pedestrians to always be aware of forklifts is a key component of this training course. Blind corners are also an issue for forklift pedestrian safety for both the forklift operator and pedestrian traffic alike)
What is the most common way a moving forklift injures a pedestrian? (When the back of the forklift swings out as it turns. Most forklifts steer from the rear axle, and the front wheels pivot while turning. For pedestrian training, they need to understand they should be aware of where the forklift is and where the forklift back end could be if the forklift operator turns.)
Forklift Operator Safety and Pedestrian Walkways:
What physical forklift safety measures could be taken to improve pedestrian safety? (Separating forklifts and pedestrians can be done by safety cones, barriers, or painted lines to show a forklift lane or pedestrian walkways. Forklift accidents involving pedestrians can't occur if the two are separated. Avoiding pedestrian accidents is a goal everyone shares (forklift drivers, pedestrians, and employers)
What other safety protocols could be implemented if enough space isn't available for designated walkways? (Installing convex mirrors at intersections, teaching forklift drivers never to operate the forklift in an unsafe manner, always operating the lift trucks at a safe speed and safe distance from other pedestrians, etc.)
Which employees at a facility should undergo forklift pedestrian safety training? (Everyone….managers who oversee the operation, the forklift operator who might come in contact with a pedestrian, and the non-forklift operator pedestrians who will encounter forklift traffic when walking through the facility). Of course, all your forklift operators should also undergo Forklift Certification Training at least every three years.
Forklift Pedestrian Safety Training Additional Discussion Points:
What is a forklift "exclusion zone?" (This is the area around a moving forklift that is unsafe for a pedestrian to enter. The key to pedestrian safety is to make sure forklift traffic and pedestrians are kept apart as much as reasonably possible)
How are exclusion zone warning lights used to promote forklift driver and pedestrian safety? (The lights are mounted on the forklift and shine on the floor to show pedestrians where it is unsafe to stand or walk while the forklift is operating)
What is the role of a forklift spotter, and how might that help increase pedestrian safety and overall forklift safety?
In a busy work environment, who has the right away? The forklift operator or the pedestrian? (The pedestrian always has the right of way. Whenever you conduct operator training. you need to reinforce this as we do in this training program)
When should the forklift operator use the horn? (at intersections, doorways, corners, and cross aisles)
When should a forklift driver make eye contact with a pedestrian in forklift lanes?
Under what circumstances can a pedestrian approach a forklift?
Forklift operators and pedestrians both play a crucial role in avoiding accidents and injuries. The forklift operators must be aware of all foot traffic as they do their daily work. Likewise, the pedestrian must be aware of any forklifts operating in the area. This safety training program will do just that. Whether you are focused on either the forklift driver or the pedestrians working in forklift traffic areas, the two training courses we have will help you educate your staff, increase safety protocols, and help maintain OSHA compliance.
Forklift Pedestrian Safety Training Course Delivery Options:
Both of these training courses are available in English and on either a USB Stick or DVD. The runtime for both the Operator and the Non-Operator (Pedestrian) versions of these training courses is approximately 25 minutes long. We also offer the training online, either as individual courses or as part of a complete online safety training library which contains more than 170 on-demand training sessions.
These Complete Forklift Pedestrian Safety Courses Include These Items:
Full-length Pedestrians and Forklift Safety Training Video (either Operator or Non-Operator version)
Employee quiz and answer sheet
A "Presenter's Guide" if you are going to do this training in person
A printable training sign-in sheet to keep track of your training program
A printable Certificate of Completion. You can print as many copies of the Certificate as you need
Full-Length Video Preview for Forklift Operator Pedestrian Safety Training Course:
Full-Length Video Preview for Non-Operator Forklift Pedestrian Safety Training Course:
FAQs on Forklift Pedestrian Safety
Answered by our in-house OSHA Authorized Trainer – Jason Hessom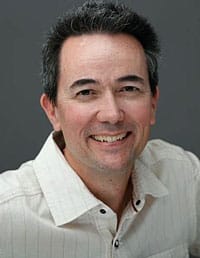 Have a question for us? Give us a call at 800-859-1870 ext 2 or, Contact Us Via Email

Which is the best way to protect pedestrians from forklift accidents?
The goal for employees and employers alike is to prevent accidents from happening. Some best practices that will help you avoid forklift and pedestrian-related accidents are:
1) Provide training for both types of employees – forklift operators AND employees who share the floor with forklifts but don't operate them
2) Make sure all of your lift trucks are equipped with visual and audible warning devices (horns, lights, etc.)
3) Have designated walkways for foot traffic and dedicated lanes for forklifts
4) Implement a Traffic Management Plan which would set speed limits, maintain rules about when and where fork trucks can be operated, and put up signs and markings which would dictate traffic flow

What is the OSHA forklift pedestrian safe distance rule?
While there is no hard and fast "rule", best practices would say that pedestrians should maintain at least a 6-foot distance from any forklifts.

What is the number one cause of forklift accidents?
Tip-overs are the leading cause of fatalities when a forklift overturns. In order to prevent and avoid accidents, all operators should receive proper training per the OSHA guidelines, drive the forklift safely and within the posted speed limits, and be aware of any pedestrians they might encounter.

How should a pedestrian approach a forklift?
Some companies have policies stating a pedestrian should NEVER approach a forklift. If your company allows it, then here are some safety protocols that you should consider:
1) Only approach a running forklift when you have made eye contact with the driver and he has motioned you over – until then, stand clear of the forklift
2) Best practices would call for the forklift to be turned off and not operational before a pedestrian approaches (check your company policy)
3) Approach from the side and NEVER from the back of the lift truck
4) Use either clear hand signals or verbally communicate to the operator that you want to approach
5) NEVER walk under an elevated load
All of our training videos include the following additional resources:
1) A Leader's Guide
The person giving the training can use the Guide to help facilitate the training and provide additional verbal support to the video. It also includes a sample outline for the training session along with the highlights of the course.
2) An Employee Quiz
Important to be able to test your trainees to make sure they understand and comprehend the training course they just watched.  This is also good for employer documentation for safety training of employees.
3) Answer Key to the Quiz
Ensures the questions are being answered correctly.
4) An Attendance Sheet
Allows you to keep track of who was trained, when the training occurred, who was the instructor, etc. Excellent documentation to prove your training requirements are in order.
5) A Printable "Certificate of Completion"
Allows you to give one to each employee who attends the safety training session.  Can also be kept in an employee file for training documentation.
Purchases made before 7:00 pm EST will be shipped out the same business day!
You will receive a tracking number for your package via email within a few hours of placing your order. Shipping is a flat $12.00.