Fall Protection Training – [Complete Video Package]
$229.00

This Fall Protection Training will help employees stay safe while working at heights. As you may know, one of the largest occurrences of OSHA citations revolves around a lack of fall protection training. This safety training course will help you maintain compliance and hopefully reduce accidents and injuries.
Each year, more than 20% of disabling injuries occur when an employee sustains a fall while working above ground – thousands more are fatalities. In fact, falls are the leading cause of death in the construction industry. This Fall Protection Training Video is an important part of your Company's safety training program. This training will help your facility comply with OSHA regulations and protect employees from sustaining on-the-job injuries.
This Fall Protection Training Includes the Following Important Topics:
What is the role of proper footwear, and the importance of using the right footwear for the job at hand?
How to recognize slip and fall hazards and, just as important, what to do when a hazard is identified
The importance of good construction site housekeeping and keeping your work area clean and tidy (can help prevent slips and falls even when not working at heights)
What are the hazards associated with stairs, and how to avoid injuries in stairwells and staircases
How to protect yourself from hazardous "edges," including catwalks, rooftops, elevated platforms, loading docks, work platforms, and more
What best practices can employees learn about controlling fall hazards?
How to identify and protect yourself from hazardous "openings," including manholes, skylights, ladder pass-throughs, pits, and other areas
OSHA Fall Protection Training Course Discussion Points:
What is "guarding," and why is it important for fall prevention? (examples include wire mesh installed over skylights, covers placed over manholes, and other preventative "guards" to make sure people don't fall through an open space)
How to implement proper guarding on your job site
The role of railing in workplace safety and a discussion of what OSHA considers to be compliant (top rail of at least 42 inches, a mid rail at least half that height, the handrail must be 30 to 28 inches. Also, it must be able to support 200 pounds.)
The role of toeboards and how installing them on railings can prevent falling objects from landing on employees working below (must be at least 4 inches high, and the goal is to prevent tools or materials that roll, slide, or get kicked off from injuring an employee below)
Why must workers be trained to report any unguarded edge or opening to their supervisor?
What are the OSHA Fall Protection Standards should all construction and general industry workers should know?
Fall Hazards Including Ladders
Since OSHA Fall Protection Training should include ladders, a full discussion on portable ladders, straight ladders, fixed ladders, and other ladders used in construction, and their role in a fall prevention program.
How to properly set up a ladder to reduce fall hazards
What is the 4 to 1 ratio for setting up a straight ladder, and why must it be followed to eliminate fall hazards?
The importance of inspecting all fall protection equipment, including ladders and other equipment inspections like personal fall arrest systems used to protect workers
What is the 3-point rule that all construction industry workers should follow when climbing a ladder?
Additional Fall Protection Training Topics Covered In This Course:
What are some examples of fall hazards and how to practice good fall prevention techniques?
What is a fall risk assessment, and why is it important?
What best practices and other fall protection safety tips should your crew know about?
The role of cages or wells around fixed ladders they can help keep a work area safe
Personal Fall Arrest Systems and Other Fall Protection Systems:
What types of fall protection equipment are available and how to use them while eliminating fall hazards (Guardrails, safety nets, personal fall protection systems, etc.)
What are personal fall protection systems? (These usually consist of a body harness anchored to an anchor point)
Evaluating fall hazards and how to choose the best equipment for fall control
What role do body harnesses play in a fall protection program?
Why all employees should inspect fall protection equipment before use
How to properly fit a body harness or personal fall arrest system
Additional Talking Points Around Fall Protection Equipment:
What are some examples of places to NEVER anchor your fall protection equipment? (Vents, standpipes, electrical conduit, piping systems, and other items not meant to take the weight of a falling employee)
What important topics should be part of any successful fall protection plan?
What circumstances or job situations does OSHA require workers to use a personal fall protection system? (Examples include rooftops, long fixed ladders, and types of scaffolding)
How to properly anchor Personal Fall Arrest System or other fall protection systems
and much more…
Keeping your employees safe with good Fall Protection Training is essential. Proper training for Fall Protection keeps both employees and employers safe. The employee can avoid getting injured, and the employer can be sure to meet their OSHA fall protection requirements. Either way, Fall Protection Training is a win-win for employees and employers alike.
OSHA Fall Protection Training Course Delivery Methods:
This training video is available in either English or Spanish and in either DVD or USB Stick format. The runtime for the training is just over 18 minutes. We also offer this course with an online training option. It can be a standalone Fall Protection Training course or part of a larger online safety training library with more than 170 construction and general industry safety training courses.
This Complete Fall Protection Training Program Includes These Items:
Full-length OSHA Fall Protection Training video
Employee Fall Protection quiz and answer sheet
A "Presenter's Guide" if you are going to do this training in person
A printable training sign-in sheet to keep track of your training program
A printable Certificate of Completion. You can print as many copies of the Certificate as you need
Fall Protection Training Video – Full Length Preview:
FAQs on Fall Protection Training
Answered by our in-house OSHA Authorized Trainer – Jason Hessom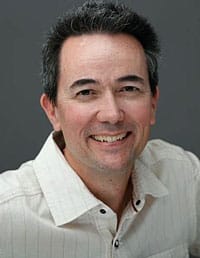 Have a question for us? Give us a call at 800-859-1870 ext 2 or, Contact Us Via Email
All of our training videos include the following additional resources:
1) A Leader's Guide
The person giving the training can use the Guide to help facilitate the training and provide additional verbal support to the video. It also includes a sample outline for the training session along with the highlights of the course.
2) An Employee Quiz
Important to be able to test your trainees to make sure they understand and comprehend the training course they just watched.  This is also good for employer documentation for safety training of employees.
3) Answer Key to the Quiz
Ensures the questions are being answered correctly.
4) An Attendance Sheet
Allows you to keep track of who was trained, when the training occurred, who was the instructor, etc. Excellent documentation to prove your training requirements are in order.
5) A Printable "Certificate of Completion"
Allows you to give one to each employee who attends the safety training session.  Can also be kept in an employee file for training documentation.
Purchases made before 7:00 pm EST will be shipped out the same business day!
You will receive a tracking number for your package via email within a few hours of placing your order.
Shipping is a flat $12.00.