Loading Dock Safety Training – [Complete Video Kit]
$229.00

Loading docks are one of the busiest places in a business's daily operation. With materials to store, move, and ship, the loading dock is an area that always requires a safety mindset. This Loading Dock Safety Training Video will help educate your staff on the proper safety protocols when working on or near the loading dock. Employees need training, and this product will provide your warehouse or shipping facility with the information they need to stay safe and avoid injuries.
Loading Dock Safety Training Important Concepts Covered:
What makes a loading dock a special place when it comes to safety? (They are filled with activity from trucks, workers, material handling, trailers, and more, making them a dangerous area)
What are the potential hazards found on a loading dock? (the loading and unloading of trucks, slip and fall hazards from dock edges, pallet jacks, forklifts, and other powered industrial trucks moving and lifting all create an environment filled with hazards)
What are the different types of personal protective equipment or PPE workers should be aware of when working in a loading dock environment? (Work boots that have non-slip soles (possibly steel toe), gloves, hardhats or bump caps, safety glasses, and others)
Awareness of material handling equipment and industrial trucks like forklifts, electric pallet trucks, jacks, and other equipment is key whether you are an operator or a pedestrian.  (The topic of pedestrians and forklifts is so important, that we created a specific training on that subject)
Employees should always be mindful that the loading dock is elevated and therefore have a built-in falling hazard.
Loading Dock Safety Tips and Best Practices Covered:
What are some warehouse safety best practices when it comes to the loading and unloading of trailers?
What are some dock safety tips that all employees working in the loading dock should know?
What role does forklift safety play in an injury-free loading dock?
The proper way to load trucks and trailers so the employees don't hurt their backs. Back injuries are common, and teaching employees how to protect their backs while lifting is key to reducing injuries. Improper lifting techniques are standard, and employees need information on how to do it correctly.
The dangers of stacking materials too high, uneven, or unbalanced
What is the role of proper housekeeping at the loading dock? (Keep the area clutter free and ensure the floor is clear and free of debris, trash, spilled liquids, etc.) Try to identify potential hazards and fix those issues to help prevent injuries
How to avoid slips, trips, and falls in the dock area
What is "dock jumping," and why should it be avoided?
Loading Dock Training All Employees Should Know:
What is the role of dock plates, wheel chocks, boards, dock bridges, dock levelers, etc.? These are used when a truck is parked at the loading dock.
What other types of vehicles use the loading dock? (Panel trucks, tractor-trailers, vans, and sometimes rail cars)
What is trailer creep or dock walk? (One of the loading dock safety tips is to prevent trailer creep, make sure all vehicles that are being loaded or unloaded, turn off the vehicle, and set their parking brakes)
What does OSHA require when a forklift is used to load or unload a vehicle at the dock? (OSHA 1910.178(k)(1)indicates that the vehicle being loaded/unloaded must have its rear wheels chocked and its parking brakes engaged)
On loading docks, what is a "mechanical restraint system," and what is it used for?
For a dropped trailer, what is the danger of a tip-over?
What are some forklift safety best practices for loading docks and warehouses?
and much more…
Since loading docks have so many dangers, you must properly train your staff to work safely. This loading dock safety training program will help ensure your dock employees work safely. We offer this training online or on a DVD or USB Stick. The runtime is 17 minutes and includes a trainee quiz, answer sheet, and Training Completion Certificate.
Loading Dock Safety Training Full-Length Video Preview:
FAQs on Loading Dock Safety
Answered by our in-house OSHA Authorized Trainer – Jason Hessom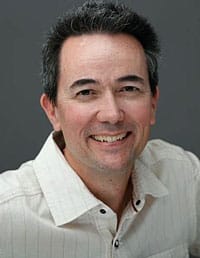 Have a question for us? Give us a call at 800-859-1870 ext 2 or, Contact Us Via Email

Are guardrails required on loading docks?
According to OSHA, protective guardrails must be installed if any part of the dock has a vertical drop of 48 inches or more. Fall protection is always a priority with OSHA, and the loading dock is no different.

Does OSHA require dock locks?
Although the FMCSA has jurisdiction over commercial motor vehicles, OSHA does maintain sway over the loading dock, as you can see in this Letter of Interpretation. Given this, OSHA does require that all wheels be chocked or restrained on a CMV that is being loaded or unloaded at the dock.
What are the options for preventing trailer creep?
The most common are wheel chocks, dock locks, and restraints.
All of our training videos include the following additional resources:
1) A Leader's Guide
The person giving the training can use the Guide to help facilitate the training and provide additional verbal support to the video. It also includes a sample outline for the training session along with the highlights of the course.
2) An Employee Quiz
Important to be able to test your trainees to make sure they understand and comprehend the training course they just watched.  This is also good for employer documentation for safety training of employees.
3) Answer Key to the Quiz
Ensures the questions are being answered correctly.
4) An Attendance Sheet
Allows you to keep track of who was trained, when the training occurred, who was the instructor, etc. Excellent documentation to prove your training requirements are in order.
5) A Printable "Certificate of Completion"
Allows you to give one to each employee who attends the safety training session.  Can also be kept in an employee file for training documentation.
Purchases made before 7:00 pm EST will be shipped out the same business day!
You will receive a tracking number for your package via email within a few hours of placing your order.
Shipping is a flat $12.00.