Electric Pallet Jack Training & Certification – [Video Kit]
$229.00

Do your employees need pallet jack certification? If so, this Electric Pallet Jack Training is for you! Part of the benefit of electric pallet jacks, walkies, and walkie-riders, is that they eliminate many of the risks associated with lifting injuries in the workplace. Ironically, however, if used improperly or without sufficient training, these back-savers can cause other types of severe injuries. That is why this pallet jack training is so important.
This pallet jack safety training video thoroughly introduces the proper use of motorized jacks, including safety guidelines, potential hazards, and maintenance routines. It is a perfect way to provide pallet jack certification to your employees who use this tool. This pallet jack training teaches the principles in the OSHA Standard for Powered Industrial Trucks, or 1910.178
This Pallet Jack Certification Training Covers Several Key Concepts:
What are the dangers associated with pallet jacks?
What are the differences between pallet jacks and forklifts?
What are the advantages of using motorized pallet jacks versus other a forklift? (They can still move thousands of pounds, but do so in a much smaller area like narrow warehouse aisles)
What working conditions can cause the pallet jack to become unstable and dangerous to operate? (floors covered with debris, inclines, ramps, and rough or uneven surfaces all pose safety hazards for a pallet jack)
What OSHA guidelines do motorized pallet truck operators need to be aware of and adhere to?
Electric Pallet Jack Training and OSHA Regulations:
What is the OSHA Powered Industrial Truck Standard, and what training is required for electric pallet jacks?
What are a "deadman switch" and a "belly switch," and what are they used for? (these are safety features of the pallet jack which help reduce injury or being pinned by the jack)
How to safely operate a walkie or walkie rider
What examples of PPE should electric pallet jack operators be aware of? (Steel toe work boots, slip-resistant soles, etc.)
How to safely move a load with an electric pallet jack
Electrical Pallet Jack Certification Additional Discussion Points:
How to understand your pallet truck operating capacity and limits
How loading docks and inclined surfaces create special hazards for pallet jack operation
Which direction should the forks of the pallet jack be facing? (as a general rule, they should face forward when inserting the forks into a pallet, while positioning a load, or entering a confined space like a trailer or warehouse aisle. However, if you are traveling a distance, you should have the forks trailing)
What important safety concerns should an electric pallet jack operator have when using the machine around pedestrians?
Electric Pallet Jack Training and OSHA Regulations:
What is the purpose of the horn on a walkie rider, and when should it be used?
What are the three parts of moving a load with an electric pallet jack (same for manual pallet jacks as well)?

Lifting the load
Carrying the load
Putting the load down when you arrive at the destination

What are the safe operating procedures of a pallet truck, and what are the safe operation "best practices" should all employees know and use?
The importance of inspecting electric pallet jacks before using them
More Topics in This Electric Pallet Jack Training Program:
How to properly inspect the load after you lift it (is it loosely packed, oversized, or unbalanced?)
How much should you lift the forks when picking up a load? (The lower you keep a load, the more stable it will be, so aim for a one-inch clearance if possible)
Do you have more steering control of the motorized pallet jack when the forks are front or rear-facing? (rear-facing gives you the most control)
What is the role of levelers, bridge plates, and dock boards in pallet jack safety on a loading dock?
What is "trailer creep," and why should pallet jack operators understand this concept with the safe operation of the jack?
and much more…
If your employees use motorized pallet jacks, then you definitely need a Pallet Jack Certification program. Pallet jacks are a common machine in warehouses, loading docks, transportation hubs, as well as many other industries. Using this complete training kit to ensure that your employees receive the pallet jack certification training that they need. It can not only help your company stay OSHA compliant, but it can also help in lowering the number of accidents and injuries.
Electric Pallet Jack Certification Training Delivery Methods:
Available in either an English or Spanish-speaking DVD or USB Stick. We also have an option for an online version of the electric pallet jack certification. This can be done with a single course or as part of a complete online training library. The online pallet jack training is a good option for some employers, while others prefer to own the video on DVD or USB. If you need training on manual pallet jacks we do have a separate video specifically for that equipment.
This Complete Pallet Jack Training Program Includes These Items:
Full-length motorized pallet jack training video
Employee quiz and answer sheet
A "Presenter's Guide" if you are going to do training in person
A printable Certification of Completion. You can print as many copies of the certificate as you need
Printable operator wallet cards to indicate your operators are certified
A pallet jack inspection form that you can reprint and reuse as many times as you need
A printable training sign-in sheet to keep track of your training program
Pallet Jack Safety Training Video – Full-Length Preview:
FAQs on Electric Pallet Jack Certification Training
Answered by our in-house OSHA Authorized Trainer – Jason Hessom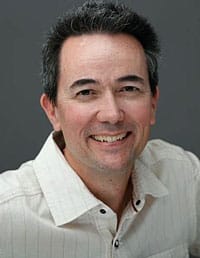 Have a question for us? Give us a call at 800-859-1870 ext 2 or, Contact Us Via Email

Does OSHA require training for electric pallet jacks?
Yes. An electric pallet jack is a Class III Powered Industrial Truck per OSHA. Therefore, operators must be trained, evaluated, and certified to use one.

Is an electric pallet jack a forklift?
Technically they are classified as a forklift that falls under the same OSHA PIT Standard. However, unlike a forklift, the jack is meant to lift the load just enough to clear the floor. In contrast, a forklift can lift the load much higher.
Can certification be completed in an online course?
Yes, the practical training can be completed online. Then, the employee should pass a written test, must be observed in a hands-on assessment, and finally, be given a walk-through of the site-specific safety hazards where the jack will be used.
When operating an electric pallet jack, what must you do when traveling on an incline?
Always point the jack straight up or straight down an incline while moving it. This helps prevent the load from tipping or falling. Never ascend or descend an incline at an angle.
All of our training videos include the following additional resources:
1) A Leader's Guide
The person giving the training can use the Guide to help facilitate the training and provide additional verbal support to the video. It also includes a sample outline for the training session along with the highlights of the course.
2) An Employee Quiz
Important to be able to test your trainees to make sure they understand and comprehend the training course they just watched.  This is also good for employer documentation for safety training of employees.
3) Answer Key to the Quiz
Ensures the questions are being answered correctly.
4) An Attendance Sheet
Allows you to keep track of who was trained, when the training occurred, who was the instructor, etc. Excellent documentation to prove your training requirements are in order.
5) A Printable "Certificate of Completion"
Allows you to give one to each employee who attends the safety training session.  Can also be kept in an employee file for training documentation.
Purchases made before 7:00 pm EST will be shipped out the same business day!
You will receive a tracking number for your package via email within a few hours of placing your order.
Shipping is a flat $12.00.