Material Handling Training – [Complete Video Kit]
$229.00

Most workers don't give materials handling much thought, but the mishandling of materials leads to tens of thousands of injuries each year. This Materials Handling Safety Video is designed to teach your worker how to avoid injuries while on the job. Viewers of this training will learn how to handle a range of materials, using common equipment like pallet jacks and hand trucks, ergonomic considerations for lifting heavy items, and much more.
This Material Handling Training Covers Several Key Concepts:
What is material handling? (Answer: it is how the things that people need get to where they are needed, on time and intact)
What are the best practices associated with moving items to and fro? (wear proper PPE, wear slip-resistant shoes, look at warning labels on items you are moving, be drug and alcohol-free, use good body ergonomics when lifting and carrying, know where you are going before your start moving, and much more)
How to identify and correct overexertion while performing material handling jobs
How to recognize repetitive motion and use alternative methods to accomplish the same task
Other Topics Discussed in the Materials Handling Training:
How to prevent injury to your back while moving products in the warehouse or job site
How to implement a team lift or buddy lift to lighten the load and prevent injury on the job when performing material handling tasks
What safety best practices should all employees working in material handling operations know?
What personal protective equipment is available to warehouse or industrial plant employees? (gloves, boots, eye protection, hard hats, and more are available to workers who handle materials for a living)
What steps can employees take to improve material handling operations?
What are the best practices to avoid back injuries while performing material handling tasks?
Material Handling Equipment Safety – Employee Training
How to use different tools and material handling equipment for moving items (hand trucks, dollies, platform trucks, electric pallet jacks, forklifts, straddle stackers, and more)
How to properly load a dolly or hand truck to prevent the load from falling
How to maintain control of a hand truck while loaded with product
When using a forklift, platform truck, pallet jack, or other tools, the importance of watching out for pedestrians and ensuring that co-workers or other foot traffic stay safe and injury free
and much more…
Material Handling Training Delivery Options:
This training is available as an English or Spanish-speaking training video and in either DVD or USB Stick format. The video runtime is 19 minutes. We also offer this material handling training online as a standalone training session or as part of a more extensive online safety training library. This material handling training can be important to your overall safety training program.
This Complete Materials Handling Training Program Includes These Items:
Full-length Materials Handling safety training video
Employee quiz and answer sheet
A "Presenter's Guide" if you are going to do this training in person
A printable training sign-in sheet to keep track of your training program
A printable Certificate of Completion. You can print as many copies of the Certificate as you need
Material Handling Safety Video – Full-Length Preview:
FAQs on Material Handling Training
Answered by our in-house OSHA Authorized Trainer – Jason Hessom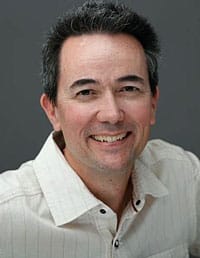 Have a question for us? Give us a call at 800-859-1870 ext 2 or, Contact Us Via Email
Why is material handling important?
For any business that sells or produces real goods, then material handling is the backbone of the business. Products need raw materials, need to be moved after completion, and then boxed up and shipped to customers. Material handling covers every aspect of logistics within a business and is there an important part of that business.
How high can empty pallets be stacked per OSHA?
There is no hard and fast limit, according to OSHA. However, the pallets must not present a danger of falling. An industry standard is around 15 feet. Remember, regardless of rules, everything on your job site must be safe, even if there isn't a specific "rule" which gives you limits.
What are some examples of safety principles when it comes to material handling?
Ergonomic systems, safety, and maintenance principles are a few examples.
All of our training videos include the following additional resources:
1) A Leader's Guide
The person giving the training can use the Guide to help facilitate the training and provide additional verbal support to the video. It also includes a sample outline for the training session along with the highlights of the course.
2) An Employee Quiz
Important to be able to test your trainees to make sure they understand and comprehend the training course they just watched.  This is also good for employer documentation for safety training of employees.
3) Answer Key to the Quiz
Ensures the questions are being answered correctly.
4) An Attendance Sheet
Allows you to keep track of who was trained, when the training occurred, who was the instructor, etc. Excellent documentation to prove your training requirements are in order.
5) A Printable "Certificate of Completion"
Allows you to give one to each employee who attends the safety training session.  Can also be kept in an employee file for training documentation.
Purchases made before 7:00 pm EST will be shipped out the same business day!
You will receive a tracking number for your package via email within a few hours of placing your order.
Shipping is a flat $12.00.