Machine Guard Safety Training – [Complete Video Kit]
$229.00

Working with machinery can be hazardous, but using proper guards on those machines can help prevent accidents and injuries on the job. Sit down with your employees with this Machine Guard Safety Video and help teach them the importance of using the guards on their saws, machines, and other tools.
This comprehensive video training course offers in-depth information on using various types of machine guards, how they are used, how they work, and why they are so important.
This Machine Guard Training Covers Several Key Areas:
How many accidents or injuries occur each year when it comes to machine-related incidents? (Answer, more than 15,000, a good portion of which could have been prevented if proper machine guarding was in place)
What are the hazards associated with NOT using machine guards? (Amputations, lacerations, crushing injuries, as well as fatalities)
What specific items do machine guards keep you safe from? (sparks, flying particles, kickbacks, and more)
What is "articulated motion," and why is it dangerous when operating a machine?
What personal protective equipment or other safety devices should be considered for preventing injuries?
Machine Guarding Training Additional Topics:
What are OSHA's general requirements for machine guard training?
What are the common hazards associated with machinery use that can lead to workplace injuries?
Why is OSHA machine guarding an important part of any general industry training program to help protect workers from on-the-job injury?
What safeguarding methods can workers use that will help protect them?
What three areas of a machine can create potential hazards?
Within the "drive train," which is the moving part that powers the machine
At the machine's "perimeter," which is the area around the machine where a worker could be injured by things like flying debris and swinging parts
At the "point of operation," which is where the machine's mechanical energy is used to move, cut, bend, or process the material
What are the different types of machine guards used?
Fixed guards (the oldest and simplest type of guards, which include wire cages, plastic shields, metal covers, etc.)
Interlock guards (often use an electronic sensor that will not allow a machine to operate unless the guard is in position)
Light curtains (Uses beams of light to create an invisible barrier around the machine, which prevents the machine from being used if the light curtain is broken)
Pressure-Sensing guards (for example, pressure-sensitive mats that prevent the machine from operating if there is weight on the mat)
Restrain and pull-back devices (these prevent a worker from being able to reach the point of operation of the machine)
Can machine guards prevent all accidents? The answer is "no." The key taught in this training is that no machine guard is foolproof, which is why safety work practices must be followed at all times IN ADDITION TO any machine guarding.
Where does machine guarding fall on the list of top OSHA violations? (Faulty machine guarding training and lack of machine safeguarding are often in the top 10 of all OSHA violations.)
and much more…
Machine Guarding Training Delivery Methods:
This training is available as an English or Spanish-speaking DVD or USB stick. We also offer this training online as a standalone training course or as part of a larger online safety training library with more than 220 other online training modules. The runtime on the Machine Guarding Training Video is 16 minutes.
This Complete Machine Guarding Training Program Includes These Items:
Full-length Machine Guarding safety training video
Employee quiz and answer sheet
A "Presenter's Guide" if you are going to do this training in person
A printable training sign-in sheet to keep track of your training program
A printable Certificate of Completion. You can print as many copies of the Certificate as you need
Machine Guard Safety Video – Full Length Preview:
FAQs on Machine Guard Safety Training
Answered by our in-house OSHA Authorized Trainer – Jason Hessom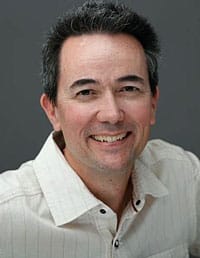 Have a question for us? Give us a call at 800-859-1870 ext 2 or, Contact Us Via Email

What is the most common form of machine guarding?
The "fixed guard" is the most commonly used machine guarding device. These devices require little maintenance and provide an adequate barrier to the machine user.

Is machine guarding an engineering control?
Machine guards are physical barriers that prevent contact with the machine. They are an effective engineering control aiming to reduce or alleviate injuries to the employees who use the machine.

What is a nip point in machine guarding?
A "nip point" is often called a pinch point. This area of a machine has reciprocating or rotating parts that can grab an employee's body parts (finger, arm, etc.) and draw them into the machine. This often causes injury via amputation, crushing, or mangling of that body part.
Which OSHA Standard covers machine guards?
The OSHA Standard for machine guards is 1910.212 which discusses the general requirements to guard machines.
All of our training videos include the following additional resources:
1) A Leader's Guide
The person giving the training can use the Guide to help facilitate the training and provide additional verbal support to the video. It also includes a sample outline for the training session along with the highlights of the course.
2) An Employee Quiz
Important to be able to test your trainees to make sure they understand and comprehend the training course they just watched.  This is also good for employer documentation for safety training of employees.
3) Answer Key to the Quiz
Ensures the questions are being answered correctly.
4) An Attendance Sheet
Allows you to keep track of who was trained, when the training occurred, who was the instructor, etc. Excellent documentation to prove your training requirements are in order.
5) A Printable "Certificate of Completion"
Allows you to give one to each employee who attends the safety training session.  Can also be kept in an employee file for training documentation.
Purchases made before 7:00 pm EST will be shipped out the same business day!
You will receive a tracking number for your package via email within a few hours of placing your order.
Shipping is a flat $12.00.