Asbestos Awareness Training – [Complete Video Kit]
$229.00

This asbestos awareness training will help educate your employees on the danger of asbestos. Breathing in this harmful substance has been linked to cancer, lung problems, mesothelioma, and much more. OSHA has released its Occupational Exposure to Asbestos guidelines to regulate the training of employees who might come in contact with asbestos on the job. These guidelines include those who install or disturb asbestos-containing building materials, including older flooring and ceiling tiles, and those involved in maintenance or custodial work who may contact these materials in their day-to-day jobs.
Give your workers the right training to stay safe with this Asbestos Awareness Regulation Compliance training course. This complete kit features a detailed video on preventing asbestos exposure, the correct safety equipment, and more.
This Asbestos Awareness Training Covers These Important Topics:
Where are asbestos-containing materials, or ACMs, potentially found in the workplace? (plaster, wallboard, girders, wrapped around pipes, heating ducts, attics, etc.)
What other products might employees encounter asbestos? (Carpeting, clothing, car brake pads, and many, many other items)
Why is asbestos exposure prevalent? (It is used in thousands upon thousands of products and is an excellent insulator against cold, heat, and electricity)
How to recognize asbestos hazards and how to deal with those hazards safely as part of any occupational safety program
How tiny are asbestos fibers? (They are so small that they can be invisible to the naked eye)
What is asbestosis, and how does it potentially lead to mesothelioma and other hazardous diseases? How can other health risks be avoided?
This OSHA Asbestos Awareness Training Also Discusses:
What are the different categories of asbestos-containing materials? (Friable and non-friable, and what are the differences between those?)
What special considerations should be taken when tearing up an old floor, carpet, stairwells, and other areas? (Old floor tiles and mastic and common areas where workers should take extra precautions to avoid being exposed)
What is the role of air monitoring in OSHA asbestos awareness training?
What is an Asbestos Management Plan?
What are the three most likely types of asbestos-containing materials that employees may encounter? (Thermal system insulation like utility pipes, ductwork, boilers or HVAC systems, surfacing materials, and floor and ceiling tiles)
What occupations are likely to come into contact with asbestos at some point in their careers? (custodial and maintenance workers, as well as construction workers, can benefit from an asbestos awareness training course)
Asbestos Exposure and Occupational Safety Topics Covered:
What should employees do if they encounter asbestos or suspected asbestos in their work areas?
What are the OSHA rules around proper bagging and labeling of asbestos-containing materials?
How to safely protect yourself with a respirator if you need to repair or clean up an area of asbestos in your facility (special filters are required to protect against hazardous fibers)
What is the importance of a respirator fit test, and how does it help with any health risks and health effects of the employee's job duties?
How to properly dispose of ACMs and how to set up a decontamination area for your Personal Protective Equipment (PPE)
and much more…
By providing your workers with an asbestos awareness training course, you are taking the first step in complying with OSHA regulations. OSHA and EPA Standards on asbestos require workers who come in contact with the substance to undergo an asbestos awareness course. Whether it's maintenance, construction, or general industry employees, fulfilling your training requirements is essential.
OSHA Asbestos Awareness Training Delivery Options:
This asbestos training video is available as either an English or Spanish language version and in either DVD or USB format. We also offer an online option for this asbestos awareness training course either by itself or as part of a larger online safety training library. The runtime for this training is 21 minutes.
This Complete OSHA Asbestos Awareness Training Program Includes These Items:
Full-length Asbestos Awareness Training Video
Employee quiz and answer sheet
A "Presenter's Guide" if you are going to do this training in person
A printable training sign-in sheet to keep track of your training program
A printable Certificate of Completion. You can print as many copies of the Certificate as you need
Asbestos Awareness Training Video – Full-Length Preview:
FAQs on Asbestos Awareness Training
Answered by our in-house OSHA Authorized Trainer – Jason Hessom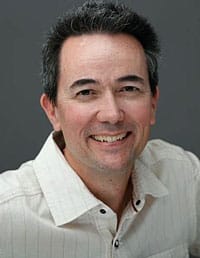 Have a question for us? Give us a call at 800-859-1870 ext 2 or, Contact Us Via Email
What is the OSHA Standard for asbestos?
OSHA covers asbestos in 29 CFR 1926.1101.
What is the OSHA permissible exposure limit or PEL for asbestos?
OSHA states that the PEL for asbestos is 0.1 fibers per cubic centimeter (f/cc) over an 8-hour time-weighted average (TWA). Additionally, OSHA set a limit for excursion exposure (a brief high exposure period) at 1.0 f/cc over 30 minutes.
Is asbestos still used in the United States?
Although the mining of asbestos ended in the U.S. in 2002, the substance is still used in some construction materials. Instead of being mined here, asbestos is imported from other countries.
How do you test for illnesses related to excessive asbestos exposure?
The CDC has indicated that blood tests, cancer screenings, CT scans, or lung biopsies are all effective at determining the level of asbestosis.

Will an N95 mask protect against asbestos?
No – it will not. KN95, N95, neck gaithers, dust masks, and other disposable-style masks do not protect against asbestos exposure.

How big is an asbestos particle?
They are microscopic and can be as thin as 0.02 microns in diameter (which is 1,000 times smaller than a human hair). Their lengths, however, can be much larger, ranging from a few microns to centimeters.
All of our training videos include the following additional resources:
1) A Leader's Guide
The person giving the training can use the Guide to help facilitate the training and provide additional verbal support to the video. It also includes a sample outline for the training session along with the highlights of the course.
2) An Employee Quiz
Important to be able to test your trainees to make sure they understand and comprehend the training course they just watched.  This is also good for employer documentation for safety training of employees.
3) Answer Key to the Quiz
Ensures the questions are being answered correctly.
4) An Attendance Sheet
Allows you to keep track of who was trained, when the training occurred, who was the instructor, etc. Excellent documentation to prove your training requirements are in order.
5) A Printable "Certificate of Completion"
Allows you to give one to each employee who attends the safety training session.  Can also be kept in an employee file for training documentation.
Purchases made before 7:00 pm EST will be shipped out the same business day!
You will receive a tracking number for your package via email within a few hours of placing your order.
Shipping is a flat $12.00.