Industrial Ergonomics Training – [Full Video Kit]
$229.00

This Industrial Ergonomics Training is an excellent place to start if you want to reduce employee accidents and injuries. Since many workplace injuries involve sprains and strains on our employees' bodies, teaching them how to use proper and ergonomically correct body mechanics while performing their daily job duties is important.
Ergonomic Health and Ergonomics Principles Discussed:
This training video will help train your workers how to use ergonomic best practices and, in the process:
How to reduce the potential for chronic low back pain and strain
How to reduce the occurrence of carpal tunnel syndrome
How to minimize repetitive motion syndrome
How to reduce the possibility of tendinitis
Other key topics included in this Industrial Ergonomics Training:
How to select and use ergonomically correct and proper tools
What is ergonomics, and how does it impact occupational safety?
How to properly position your body within your workstation
Why employees should avoid, as much as possible, doing work in the same position
What are some examples of hazardous motions that should be avoided? (extreme extension, abduction, and adduction).
How to evaluate common types of workstations and decrease the risk factors of musculoskeletal disorders
What are some workplace hazards that most workers will encounter? (the need to perform the same task repeatedly, using excessive force when using tools, or working in awkward positions)
What are the risk factors of using poor ergonomics?
What are the proper techniques for your employees to use to protect their backs when lifting? What are the proper lifting techniques they can learn for their work environment?
What is a team lift or a "buddy lift," and why is it important?
When using hand tools, why is vibration an important thing to consider?
Training on Risk Factors and Other Occupational Safety Topics:
What are some physical demands that almost all employees face, and how to reduce the ergonomic risks associated with those tasks
What is a "neutral position," and why is it important to keep in mind?
What are some musculoskeletal injuries that occur in many work environments?
What are some best practice ergonomic principles that all of your employees should know about?
In easy to understand manner, what do your employees need to know about extension, deviation, supination, pronation, and flexion? (These are the range of motion of certain body parts)
How to take mini breaks to reduce the likelihood of injury
How to protect your back, neck, shoulders, and wrists while performing your normal daily work activities
How to lift properly to protect your back and understand when you should team lift an item instead of the solo lift
How you can use neutral positions to reduce stress on the human body
This Industrial Ergonomics training video will work regardless of the type of employees you have and regardless of the industry. It teaches good body mechanics and helps your employees understand why it is important to protect their bodies while working.  
Industrial Ergonomics Training Delivery Methods:
Available as a DVD or USB Stick and in either English or Spanish language versions. We also offer this training online as a standalone course or as part of a larger safety training library.
This Complete Industrial Ergonomics Training Program Includes These Items:
Full-length Industrial Ergonomics Training Video
Employee quiz and answer sheet
A "Presenter's Guide" if you are going to do this training in person
A printable training sign-in sheet to keep track of your training program
A printable Certificate of Completion. You can print as many copies of the Certificate as you need
Industrial Ergonomics Training – Full-Length Preview Video:
FAQs on Industrial Ergonomics Training
Answered by our in-house OSHA Authorized Trainer – Jason Hessom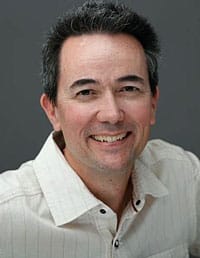 Have a question for us? Give us a call at 800-859-1870 ext 2 or, Contact Us Via Email
Does OSHA require ergonomic training?
OSHA does NOT have specific training requirements surrounding ergonomics. However, they recognize that training employees to evaluate their work practices and avoid repetitive stress injuries is essential to any employee safety training program.
What are the top three causes of ergonomic injuries?
Lifting, pushing, and pulling are common causes of workplace accidents. However, learning how to properly perform these tasks while reducing the stress on the body is the goal of ergonomic training.
What is the best position for your wrists when typing?
Your wrists should be parallel to your keyboard, and they should be "floating." Your wrists should NOT be pointing up or down.
What is an industrial ergonomist?
An ergonomist helps employers evaluate computer workstations, tools that employees regularly use, complete physical job descriptions, and more. Their goal is to evaluate the employee's job duties to reduce injuries.
All of our training videos include the following additional resources:
1) A Leader's Guide
The person giving the training can use the Guide to help facilitate the training and provide additional verbal support to the video. It also includes a sample outline for the training session along with the highlights of the course.
2) An Employee Quiz
Important to be able to test your trainees to make sure they understand and comprehend the training course they just watched.  This is also good for employer documentation for safety training of employees.
3) Answer Key to the Quiz
Ensures the questions are being answered correctly.
4) An Attendance Sheet
Allows you to keep track of who was trained, when the training occurred, who was the instructor, etc. Excellent documentation to prove your training requirements are in order.
5) A Printable "Certificate of Completion"
Allows you to give one to each employee who attends the safety training session.  Can also be kept in an employee file for training documentation.
Purchases made before 7:00 pm EST will be shipped out the same business day!
You will receive a tracking number for your package via email within a few hours of placing your order.
Shipping is a flat $12.00.