Active Shooter Training for Businesses – [Complete Video Kit]
$229.00

This active shooter training aims to teach you and your employees what to do in an active shooter situation. How do you survive? What actions should you take to protect yourself and others? What are the "do's" and "dont's" during this crisis? The active shooter training video teaches viewers about "situational awareness" in the workplace and how to be better aware of your environment, what is happening around you, and the ability to look for things that seem out of place or that could be dangerous.
Most active shooter situations will be over in a matter of minutes. That fact limits the availability of law enforcement to help you through an active shooter crisis. Unfortunately, the first sign of an active shooter being present is gunfire. Would you or your co-workers be able to recognize the sound of gunfire? It sometimes can be hard to recognize, and this active shooter training video will help you differentiate between gunfire and other common sounds in the workplace.
This Active Shooter Training for Businesses and Employees Covers:
How are active shooter incidents defined, what are their characteristics, and what should your employees know and understand during an active shooter attack?
How long do most active shooter events last? (Usually, just 10 to 15 minutes, so they are over before law enforcement officers can arrive and be of help. That's why businesses need to teach their employees what to do – also known as active shooter preparedness)
What is situational awareness, and what is its role in a potential active shooter incident?
What is "run, hide or fight," and why is that important for employees to understand?
How can employees differentiate gunfire from other loud noises? (hearing gunfire is usually the first indication that an employee has that an active shooter situation is occurring)
What To Do In Case of An Active Shooter Incident:
During an active shooter event, employees are taught to act immediately, run for safety, "take cover," and fight as an absolute last resort. Active shooter incidents evolve quickly, and educating employees on what to do in case of an emergency is imperative to their safety and to the safety of their co-workers.
When running away from an active shooter, employees are taught to run as fast as they can in a zig-zag pattern.
At what point should an employee call 911? (after they escaped the active shooter's area and made it to safety. At that point, law enforcement should be contacted.)
What are some ideas for hiding places within the business? (empty rooms with lockable doors, behind pieces of equipment, in the cab of a truck, etc.)
What are some ways to make a hiding place more secure? (Push furniture against a door, turn out the lights so the room appears unoccupied, and more). If an employee can't run away, then hiding until law enforcement arrives is a good second option – remember, run, hide, and fight in that order)
If an employee is unable to run and must hide, they should also search for something that can be used as a weapon (fire extinguishers, letter openers, scissors, etc.)
Additional Topics Discussed in This Active Shooter Training for Businesses:
When first responders arrive, their first order of business will be to determine who is who. They will have to differentiate between employees who are running for safety and the actual active shooter. Give as much information as you can about the active shooter incident, including the shooter's location, if possible, to law enforcement.
What active shooter preparedness can your employees learn before there is ever a real-life threat? (remember, preparation is important even if you never expect an actual active shooter incident)
What best practices can businesses and employees learn in the event of an active shooter incident?
and much more….
This active shooter training video teaches you and your employees to run, hide or fight – in that order. The training discusses that you must act quickly during an active shooter situation and that "freezing up" can get you killed. The techniques taught in this active shooter training video will help keep you and your employees safe during this potentially horrific workplace scenario.
Active Shooter Training Delivery Options:
This active shooter training is 16 minutes in length and is available as a DVD, USB Stick, or as an online streaming option. It is also available in either English or Spanish language.
This Complete Active Shooter Training Program Includes These Items:
Full-length Active Shooter training video
Employee quiz and answer sheet
A "Presenter's Guide" if you are going to do this training in person
A printable training sign-in sheet to keep track of your training program
A printable Certificate of Completion. You can print as many copies of the Certificate as you need
Active Shooter Training Video for Employees – Full-Length Preview:
FAQs on Active Shooter Training
Answered by our in-house OSHA Authorized Trainer – Jason Hessom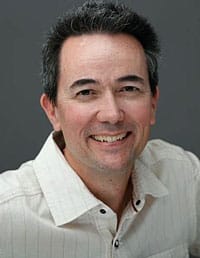 Have a question for us? Give us a call at 800-859-1870 ext 2 or, Contact Us Via Email
What is the ALICE method when it comes to active shooter training?

ALICE is an acronym for:

Alert: Be aware of your surroundings and be prepared to take action if you see something suspicious.
Lockdown: If you see an active shooter, take shelter safely and lock the doors.
Inform: If you can, call 911 and inform them of the situation.
Counter: If you can, take action to stop the active shooter. This could include throwing objects, running away, or fighting back.
Evacuate: If it is safe to do so, evacuate the area.
How is an "active shooter" defined?
Generally speaking, an active shooter is defined as an individual actively engaged in shooting or attempting to kill people in a populated area. The FBI adds to the definition by stating that the victims the active shooter is attempting to hit are often selected randomly.
Is active shooter training an OSHA requirement for businesses?
No. OSHA does not mandate active shooter training. However, it is usually part of broader workplace violence training and employee safety programs.
All of our training videos include the following additional resources:
1) A Leader's Guide
The person giving the training can use the Guide to help facilitate the training and provide additional verbal support to the video. It also includes a sample outline for the training session along with the highlights of the course.
2) An Employee Quiz
Important to be able to test your trainees to make sure they understand and comprehend the training course they just watched.  This is also good for employer documentation for safety training of employees.
3) Answer Key to the Quiz
Ensures the questions are being answered correctly.
4) An Attendance Sheet
Allows you to keep track of who was trained, when the training occurred, who was the instructor, etc. Excellent documentation to prove your training requirements are in order.
5) A Printable "Certificate of Completion"
Allows you to give one to each employee who attends the safety training session.  Can also be kept in an employee file for training documentation.
Purchases made before 7:00 pm EST will be shipped out the same business day!
You will receive a tracking number for your package via email within a few hours of placing your order.
Shipping is a flat $12.00.