Electrical Safety Training – [Complete Video Kit]
$229.00

When your employees work around or work with electricity, they need a solid electrical safety video to teach them the electrical safety concepts. Did you know that the NFPA has determined that electrical malfunctions cause thousands of injuries and hundreds of deaths each year? Ensure you are protecting your business and your employees regarding electrical safety in the workplace.
This Electrical Safety Training Covers Several Key Concepts Including:
What are volts, amperes, watts, and currents, and why is understanding them so important?
What is the "flow" of electricity?
What are electrical circuits, and how do they work?
What is the OSHA Standard for electrical safety, and what do your employees need to know?
What happens when you overload an electrical receptacle with too many pieces of equipment drawing power?
What are circuit breakers and fuses, and how do they help prevent electrically based accidents and injuries?
More Topics Covered in This Electrical Safety Training:
What is a GFCI Ground Fault Circuit Interrupter, and how does it work?
What is controlled grounding, and how does grounded equipment help keep us safe?
What are some basic electrical safety concepts that all of your employees should know?
What does OSHA say about using tools in a wet or damp environment?
Why is it important to inspect power and extension cords prior to using them?
What are some electrical safety tips that all employees should implement and understand?
Additional Electrical Safety Training Topics:
What are the dangers of removing the ground prong on a 3-pronged plug?
What are the types of PPE or personal protective equipment that can be used to keep you safe when working with electricity?
How to prevent electric shock and electrocution and minimize exposure to other electrical dangers?
What are the important electrical risks and best practices that all should know?
What are special electrical hazards, and how do you protect yourself?
What special precautions must be taken with metal ladders or areas containing sparks, gases, or vapors?
What is arc flash or arc blast, and how can you avoid getting injured if one occurs?
What are the different kinds of fire extinguishers you can use on electrical fires?
What to do in case you or a co-worker are electrocuted, shocked, or burned?
and much more…
Providing your employees with a good electrical safety training course will go a long way in keeping them safe on the job. This training benefits the worker and the employer by potentially reducing the number of on-the-job accidents or injuries.
This Electrical Safety Training Course Can Be Delivered in Various Formats:
This electrical safety course is available in either English or Spanish and in either DVD or USB Stick format. The run time for this training is 17 minutes. We also offer an online option that can be just this single training video or part of a larger safety training library.
This Electrical Safety Training Program Includes These Items:
Full-length Electrical Safety Training Video
Employee quiz and answer sheet
A "Presenter's Guide" if you are going to do this training in person
A printable training sign-in sheet to keep track of your training program
A printable Certificate of Completion. You can print as many copies of the Certificate as you need
Electrical Safety Training Video – Full Length Preview:
FAQs on Electrical Safety Training
Answered by our in-house OSHA Authorized Trainer – Jason Hessom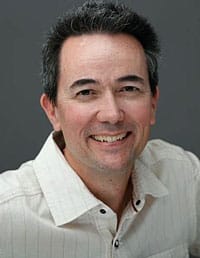 Have a question for us? Give us a call at 800-859-1870 ext 2 or, Contact Us Via Email
What are the most common electrical injuries?
According to the NIOSH, the most common electricity-related injuries are electrocution, electric shock, arc blasts, and contact with electricity that causes a fall from a ladder.
What is NFPA 70E?
This is the standard for safety when it comes to workplace electrical hazards. NFPA 70E covers the safety requirements for all types of electrical equipment, overhead electrical lines, and electrical conductors. It also covers work practices, maintenance requirements, and PPE or Personal Protective Equipment related to electrical work.
What is the most common OSHA electrical violation?
The most commonly cited OSHA violation for electrical work is failing to place proper Lockout Tagout procedures on energized equipment. A lack of training, systems, and procedures surrounding lockout tagout is also commonly cited.
What are the OSHA Standards that deal with electrical safety in the workplace?
All of our training videos include the following additional resources:
1) A Leader's Guide
The person giving the training can use the Guide to help facilitate the training and provide additional verbal support to the video. It also includes a sample outline for the training session along with the highlights of the course.
2) An Employee Quiz
Important to be able to test your trainees to make sure they understand and comprehend the training course they just watched.  This is also good for employer documentation for safety training of employees.
3) Answer Key to the Quiz
Ensures the questions are being answered correctly.
4) An Attendance Sheet
Allows you to keep track of who was trained, when the training occurred, who was the instructor, etc. Excellent documentation to prove your training requirements are in order.
5) A Printable "Certificate of Completion"
Allows you to give one to each employee who attends the safety training session.  Can also be kept in an employee file for training documentation.
Purchases made before 7:00 pm EST will be shipped out the same business day!
You will receive a tracking number for your package via email within a few hours of placing your order.
Shipping is a flat $12.00.