DOT Hours of Service Training – [Complete Video Package]
$229.00

Do your Commercial drivers need Hours of Service training? If so, then this training kit is for you! The Department of Transportation or DOT, along with the FMCSA, have established "Hours of Service" regulations for your drivers. The reasoning is that by monitoring and limiting the hours a commercial driver spends behind the wheel, you will be better able to control fatigue and subsequent accidents. This training will teach your drivers the requirements of logging their driving hours.
This Hours of Service Training Covers the Following Important Concepts:
What do the DOT Hours of Service requirements require from Commercial Motor vehicles or CDL drivers?
How many fatalities occur yearly with tired drivers falling asleep behind the wheel? (The NHTSA (National Highway Traffic Safety Administration) indicates that there were over 600 fatalities in 2021)
How is "on-duty" defined when it comes to driving a commercial vehicle?
What is the definition of "off-duty" time, and what is allowed during the off-duty time?  What does personal conveyance mean, and what does it have to do with HOS regulations?
What are the daily and weekly maximum hours a truck driver can operate under the Hours of Service guidelines for DOT compliance?
What are the service regulations around off-duty and on-duty service rules, and how do those help with service compliance?
What are the 60/70-hour limit rules?
What are the FMCSA requirements for documenting your driving hours in a driving log?
Hours of Service Training Additional Discussion Points:
What is a "record of duty status?"
What information goes on the daily log in the "graphic grid" section?
How to fill out a duty status log and keep it updated? (what about paper logs?)
What are the exceptions to the Hours of Service regulations? (What is a 150-air-mile radius? What about a Non-CDL short-haul exception?)
What routes exempt a driver from log-keeping?
What role does safety awareness play in keeping CDL drivers injury and accident-free?
What does the daily log book require in regard to Hours of Service regulations?
What are the requirements to make your driver's log available to law enforcement or agency inspectors?
Additional Hours of Service Training Topics:
What are the different types of Automatic On-Board Recording Devices (AOBRDs) or Electronic Logging Devices (ELDs), what do they track, and how do they work?
When does the clock start on CMCSA regulation time requirements? Are there any Hours of Service limits?
What is the maximum number of hours a commercial driver can spend behind the wheel of their commercial motor vehicle?
Do adverse driving conditions affect the hours of service requirements?
Under what conditions do the hours of service clock "restart?"
Hours of Service Limits Discussed:
Why is it important to keep your driver's log book up to date and accurate?
When is considered on duty, and how does that help drivers understand the hours of service rules?
What are some real-world examples of a driver's schedule and how to log it?
What is a 14-hour duty window?
What is the 70-hour /8-hour limit or the 60-hour/7 day limit, and how do they work?
What is the commercial motor vehicle "sleeper berth provision," how does it work, and what does it allow?
and much more
If you employ a truck or other commercial drivers, you must train your operators on the Hours of Service regulations. This service training program will do just that.
Hours of Service Training Delivery Methods:
This hours of service training is available as a DVD or USB stick and in either English or Spanish. This service training is also available as an online option. The online course can be a stand-alone training session or part of a complete training library.
This Complete Hours of Service Training Program Includes These Items:
Full-length Hours of Service Training Video
Employee quiz and answer sheet
A "Presenter's Guide" if you are going to do this training in person
A printable training sign-in sheet to keep track of your training program
A printable Certificate of Completion. You can print as many copies of the Certificate as you need
Hours of Service Training Video – Full-Length Preview:
FAQs on Hours of Service Training
Answered by our in-house OSHA Authorized Trainer – Jason Hessom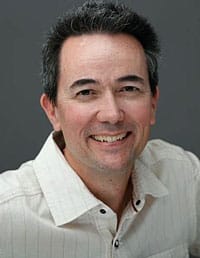 Have a question for us? Give us a call at 800-859-1870 ext 2 or, Contact Us Via Email
What does personal conveyance mean?
Personal conveyance refers to the movement of a commercial motor vehicle (CMV) for personal use while off duty, such as driving from a truck stop to a restaurant or using the vehicle to transport personal possessions. A driver may record time operating a CMV for personal conveyance as off duty only when the driver is relieved from work and all responsibility for performing work by the motor carrier. The CMV may be used for personal conveyance even if it is laden since the load is not being transported for the commercial benefit of the motor carrier at that time. However, personal conveyance does not reduce a driver's or motor carrier's responsibility to operate a CMV safely.
Does the DOT require roadside inspection?
Yes, the Department of Transportation requires roadside inspections. The regulations for hours of service for property carriers are found in part 395 of title 49 of the Code of Federal Regulations (CFR) in the Federal Motor Carrier Safety Regulations (FMCSRs), which are developed and enforced by the Federal Motor Carrier Safety Administration (FMCSA), a part of the United States Department of Transportation. The regulations apply to drivers of commercial motor vehicles (CMVs) used on highways in interstate commerce to transport property. Unless an exception is provided, drivers must follow the HOS regulations. One of the exceptions is for emergency relief, which requires compliance with all HOS rules, among others, and providing direct assistance to emergency relief.
What are "yard moves?"
Yard moves refer to the transfer of commercial motor vehicles (CMVs) between locations within a terminal or similar facility on private property. Yard moves cannot occur on a highway, which is defined as any road, street, or way, public or private, where the public can operate a four-wheeled vehicle that is not restricted by signs or gates. Yard moves are classified as on-duty not driving time under electronic logging devices (ELDs) regulations.
All of our training videos include the following additional resources:
1) A Leader's Guide
The person giving the training can use the Guide to help facilitate the training and provide additional verbal support to the video. It also includes a sample outline for the training session along with the highlights of the course.
2) An Employee Quiz
Important to be able to test your trainees to make sure they understand and comprehend the training course they just watched.  This is also good for employer documentation for safety training of employees.
3) Answer Key to the Quiz
Ensures the questions are being answered correctly.
4) An Attendance Sheet
Allows you to keep track of who was trained, when the training occurred, who was the instructor, etc. Excellent documentation to prove your training requirements are in order.
5) A Printable "Certificate of Completion"
Allows you to give one to each employee who attends the safety training session.  Can also be kept in an employee file for training documentation.
Purchases made before 7:00 pm EST will be shipped out the same business day!
You will receive a tracking number for your package via email within a few hours of placing your order.
Shipping is a flat $12.00.