How Industrial Ergonomics Can Reduce Workplace Injuries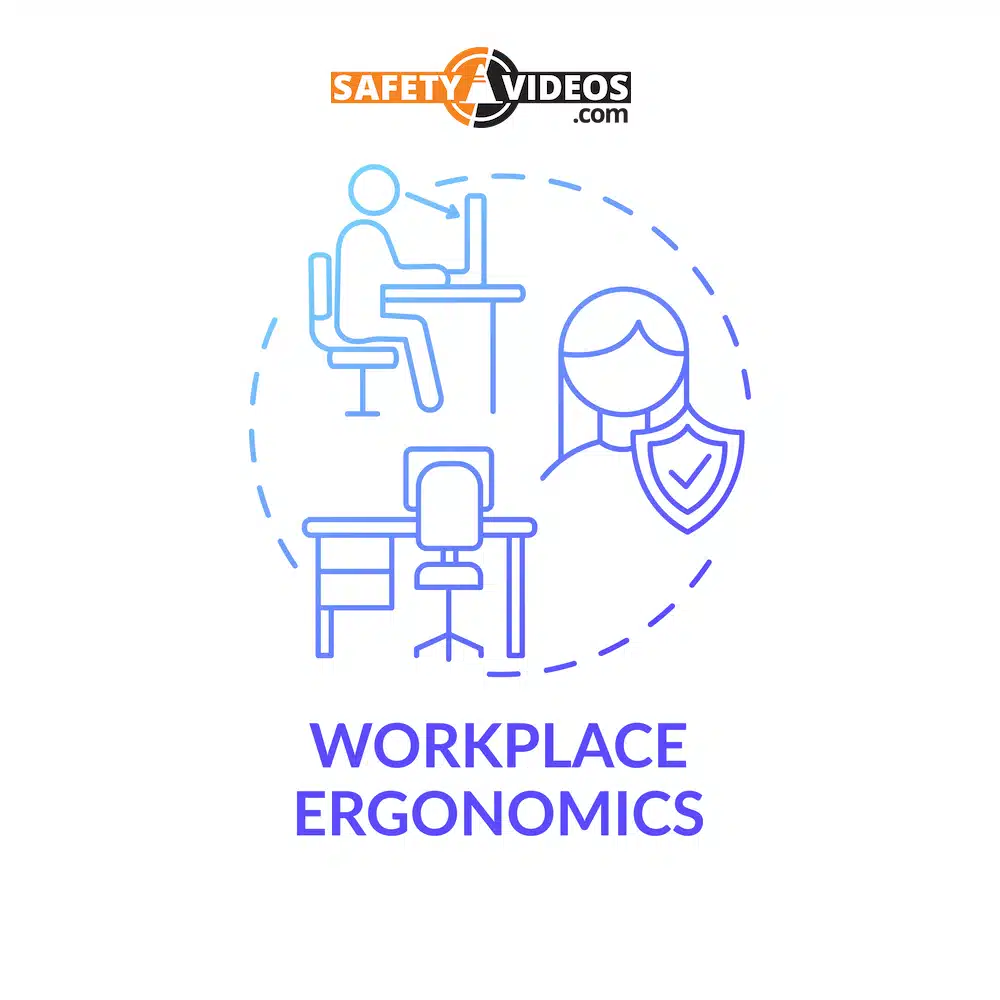 Pain-free workers perform better every time. Work-related tasks that strengthen the body (rather than weaken it) effectively benefit employees, employers, and workplace productivity.
The science behind ergonomic processes shows that workers' well-being and effectiveness are improved when a work environment is evaluated to identify potential hazards and incorporate solutions.
This guide explains how industrial ergonomics reduce workplace injuries and improves occupational health practices. This is an excellent complement to our training course on industrial ergonomics.
What is Industrial Ergonomics?
Industrial ergonomics describes systems and equipment designed to prevent physical harm to industrial workers. It's the study of adapting job tasks to fit natural movements and abilities for improved employee wellness and productivity.
Office workers may use ergonomic keyboards for comfort and for less risk of developing painful conditions. Similarly, industrial workers have much to gain by implementing ergonomic solutions for machinery, equipment, and procedures.
Unlike some other industries, industrial ergonomics often also involves assigning workers best suited for a particular job.
Industrial workers use ergonomics to increase blood flow, strengthen muscles, and decrease pain. These solutions facilitate improved focus and mood, which promote employees feeling more engaged and effective.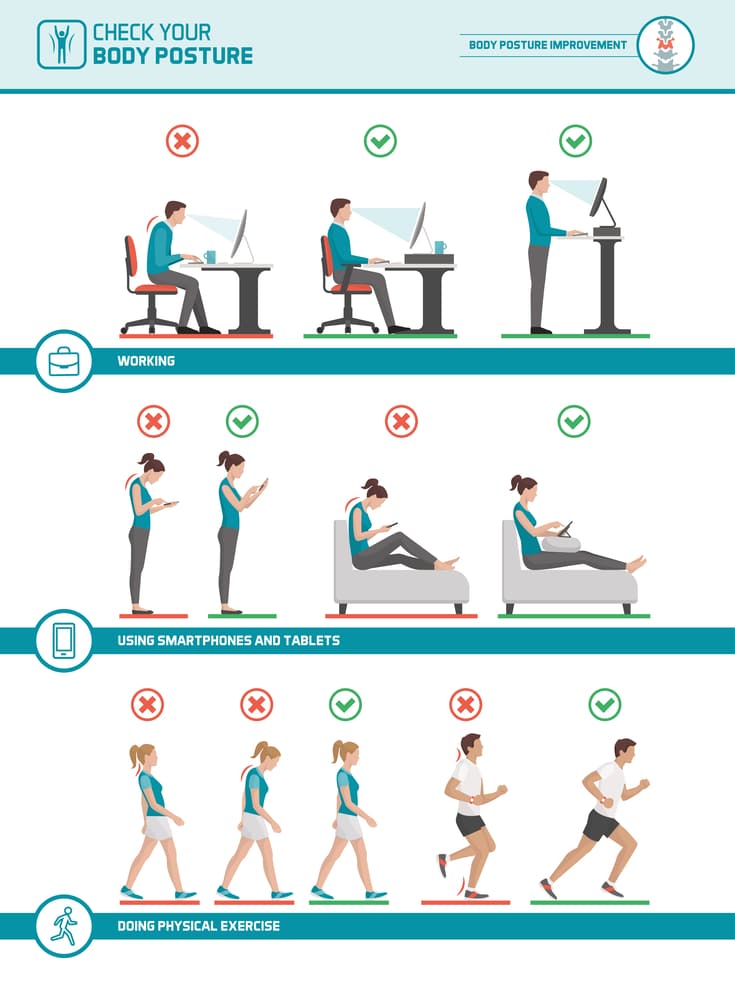 Industrial Application of Ergonomic Principles
Physical demands of a job, like repetitive motions and awkward postures, contribute to developing serious health problems. Ergonomic solutions help reduce the risk of injury while improving productivity.
Although many industries apply these concepts by fitting the job to the person, industrial settings sometimes demand the worker least likely to suffer ergonomic problems be hired.
Ergonomic principles are geared towards efficiency, so for some workers, this means fitting certain job tasks to meet their needs. In contrast, others may require assigning roles to physically best-suited employees.
Why Ergonomics Matter
Ignoring risk factors negatively impacts occupational safety in multiple ways. When employees encounter ergonomic problems due to unnecessary movements, it can lead to avoidable work-related injuries.
Employees enduring poor ergonomics in the workplace are susceptible to bodily injuries and musculoskeletal disorders, with pain and limitations that can permanently alter their ability to perform daily tasks.
OSHA Compliance
Keeping team members safe is critical, and US businesses are bound by the Occupational Safety and Health Administration (OSHA) to uphold nationwide standards for workplace health.
Employers are required by law to protect workers from job-related hazards and injuries. Ergonomic hazards aren't always obvious, so companies must remain vigilant or risk citations and fines.
Workers Compensation Costs
Developing MSDs doesn't only harm the worker. Each year, MSD-related claims cost employers tens of billions in direct costs and exponentially more for indirect ones.
Workers' compensation costs and expensive treatments for workplace injuries can place an extreme financial strain on employers – not to mention losses in productivity and workplace morale.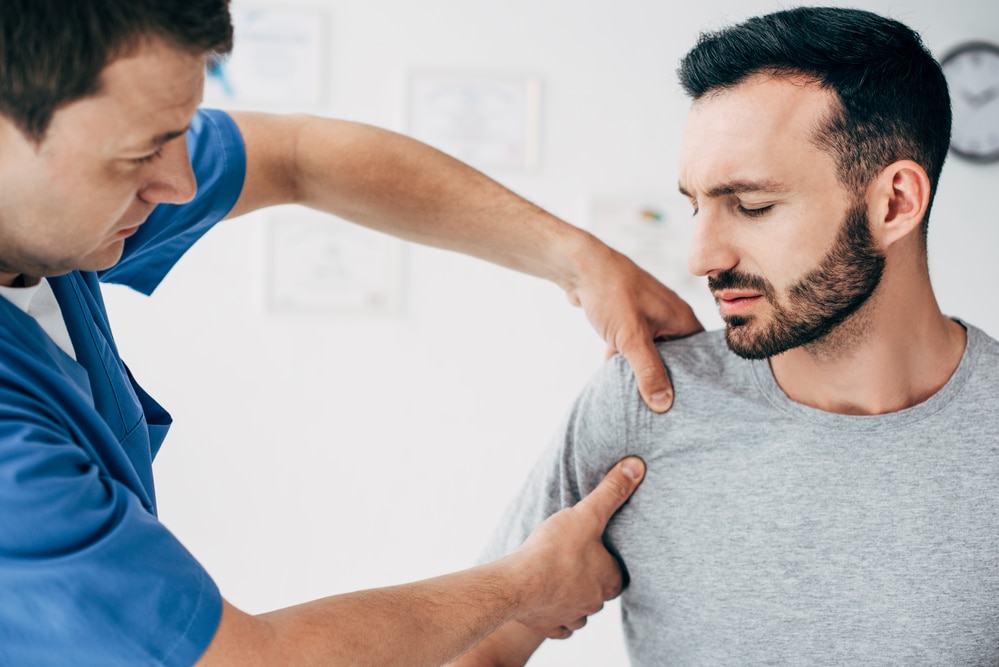 Work-Related Musculoskeletal Disorders
Musculoskeletal disorders, or MSDs, can include repetitive strain injuries like back pain from lifting heavy items, repetitive stress injuries like muscle fatigue from construction work, and over 150 other diagnoses a worker may receive.
Even management positions in many industries, such as manufacturing, can often involve risk factors that put both employees and employers in danger.
Early Intervention and Prevention
Investing in developing a comprehensive injury prevention program and implementing ergonomics-focused training helps construction, manufacturing, and other industrial companies lower costs and improve workplace productivity.
If a manufacturing worker experiences pain, catching the injury early can greatly improve the outcome. Industrial employees who encounter safety risks in the workplace or notice physical strain from work-related duties should speak with their supervisors to identify the issues and assist with implementing appropriate solutions.
Formal Company Policies
A companywide policy to ensure employee awareness is essential to prevent and reduce injuries in any manufacturing or industrial workplace. Proactive measures to prevent MSDs are in the best interest of employees and employers alike.
Wellness programs for workers can address other risk factors and health habits to lower further the risk of employees developing injuries. Additionally, employees should be encouraged to communicate about potential improvements. Also, make sure your employees have their computer workstations set up in an ergonomically correct way.
Program development should include the science behind preventing MSDs, and organizations must constantly observe and adapt for ongoing success.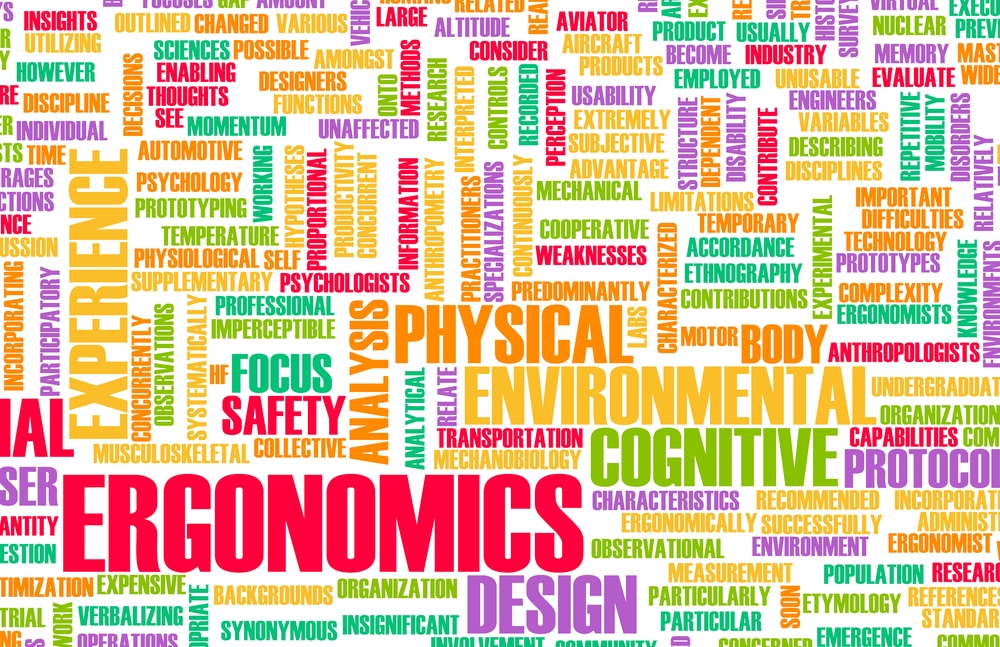 Common Hazards
The industrial workforce frequently faces the following ergonomic hazards:
Repetitive motion, like packaging or bending
Awkward positions, like hunching or reaching
Lifting, or manual material handling, including loading
Forceful exertion creates muscle overuse, which can involve faulty facilities and tools
Some common MSDs linked to poor ergonomics are:
Degenerative arthritis
Tendinitis
Herniated discs
Ergonomic Enhancements
Identification and correction of ergonomic hazards are key to ensuring workplace safety.
Many companies use material-handling aids like hand trucks, forklifts, and cranes. Tools like these reduce the demands on employees' bodies to prevent physical strain.
Moreover, manufacturers are increasingly implementing ergonomic principles in developing human-machine interface manipulations, with updated features designed for improved ease of use and injury prevention.
Consult an Occupational Health Professional
Would your business pass an OSHA inspection today?
Regardless, the analysis could reveal additional enhancements with site-specific considerations to improve the ergonomics and efficiency of certain tasks and job conditions.
A full evaluation will identify and address any remaining areas for improvement, making it a worthy investment for any employer.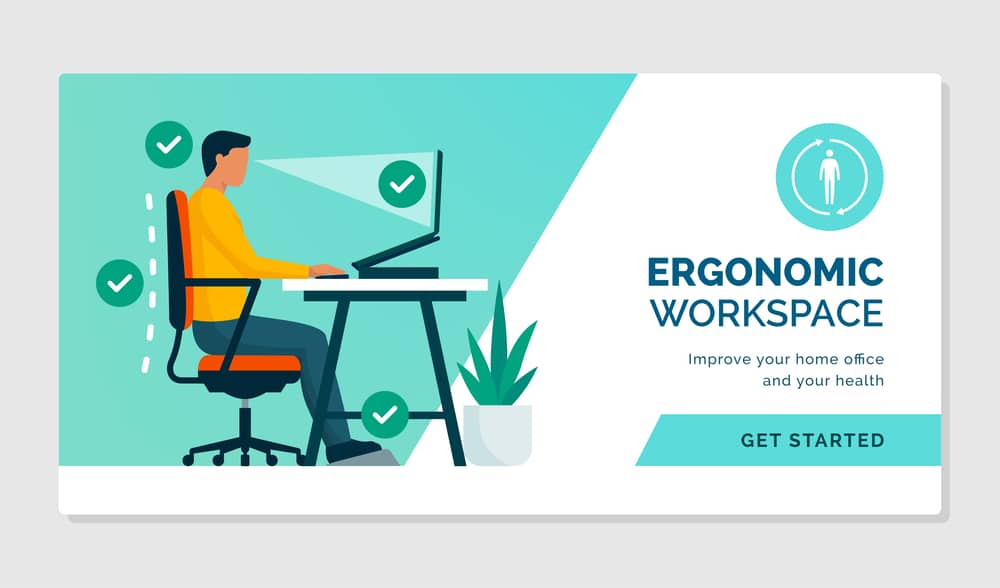 Wrap-Up
The industrial ergonomics field aims to adapt jobs to meet employees' needs for decreased risk of injury and increased effectiveness.
Addressing risk factors in the workplace and adapting positions for greater comfort creates reduced risks of stress-related injuries and accidents.
Effective industrial ergonomics systems improve companywide health, facilitate productivity in the workplace, and help companies face fewer expenses and avoidable injuries.
Frequently Asked Questions
How does ergonomics prevent injuries?
Industrial workers often perform physically demanding tasks. Discomfort or strain can cause accidents and injuries.
How does ergonomics benefit employers?
Lifting, bending, and other job movements are linked to developing MSDs, some of the most common work-related injuries. MSDs negatively impact workers' lives and cost billions annually.
How can an employee use ergonomics to prevent office injuries?
Regular breaks, alternative activities, and making height adjustments to reduce overhead reaching and improve comfort are all examples of using ergonomics to prevent injuries.
How does ergonomics reduce errors and concerns in a work environment?
Preventing fatigue and soreness helps workers stay engaged and focused. Plus, knowing safety is a company priority promotes a positive, productive environment.