Choosing the Right PPE for Material Handling Tasks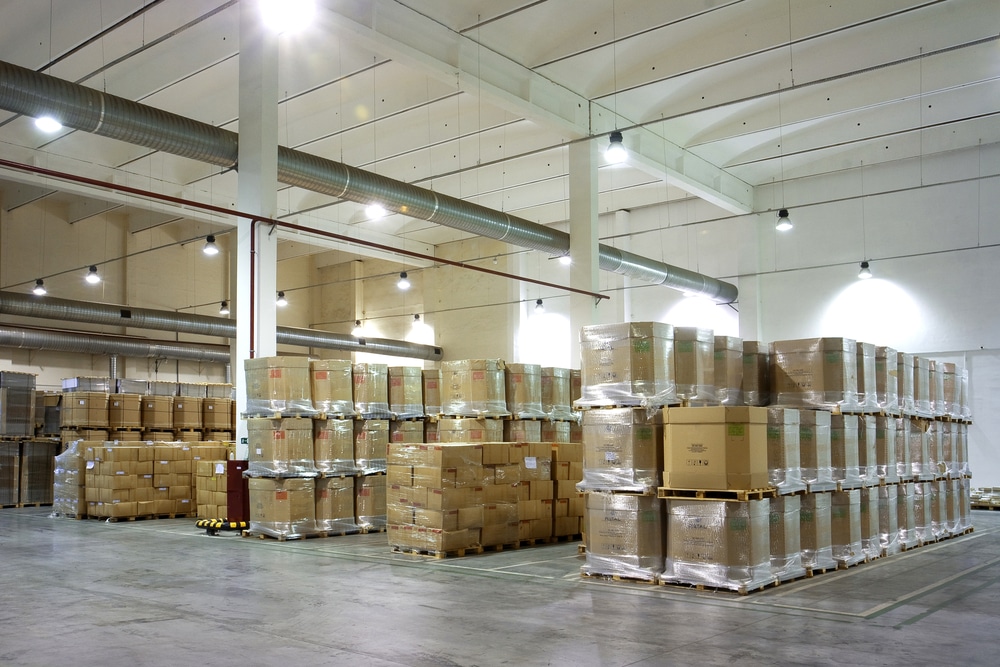 Material handling comes with a number of risks, including muscle strain, cuts, collisions with powered industrial trucks, and more. Personal protective equipment (PPE) can help reduce these risks when used properly.
This piece outlines the risks of handling materials as well as how PPE and control measures can help keep the workplace safe. If you would like a video-based materials handling course, we have that available as well.
What Is Considered Material Handling?
Material handling refers to the movement of both raw materials and finished products through the supply chain. It can involve manufacturing, warehousing, distributing, and disposing of products.
The term "material handling" generally refers to short-distance transportation. For example, workers lift and carry a load from a truck to the warehouse as opposed to long-distance trucking.
These processes can be manual, involve handling equipment, or be somewhere in between. The goal of material handling is to ensure a consistent supply of materials and products with no bottlenecks or disturbances.
Safety is of the utmost importance to effective material handling and can increase productivity and reduce costs. Teaching your employees the fundamentals and best practices for material handling, can help reduce on-the-job injuries.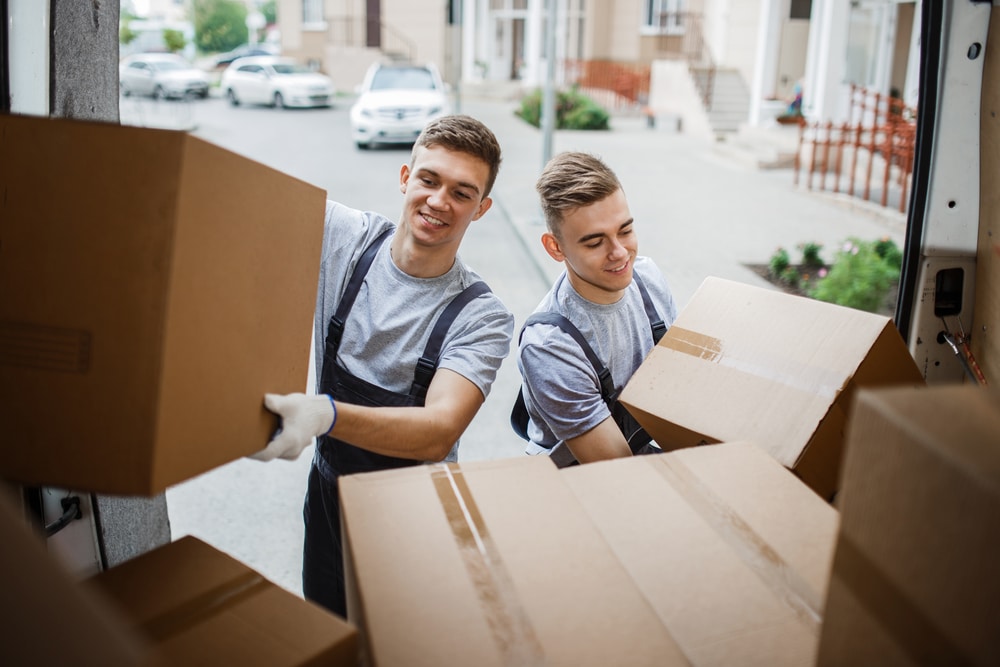 The Material Handling Life Cycle
Manufacturing
Material handling is vital to the manufacturing process. First, the raw materials for the product must be provided – this can involve material handling equipment like forklifts or manual material handling like unpacking a pallet.
Transportation
Next, the goods have to be transported from the manufacturing floor to distribution centers or points of sale. This typically involves many types of handling, including a forklift or moving materials manually by pushing a lift or truck.
Storage
Before going to a final point of sale, the finished product will most likely spend some time in a warehouse. Carrying and lifting products onto high shelves is an important but potentially dangerous part of the process.
Distribution
Unlike the transportation step, distribution doesn't mean taking loads from point A to point B. Instead, goods are taken from one centralized location to multiple endpoints.
This "last mile" shipping can be the most expensive part of the process, but good safety and efficiency protocols can help increase productivity and reduce costs.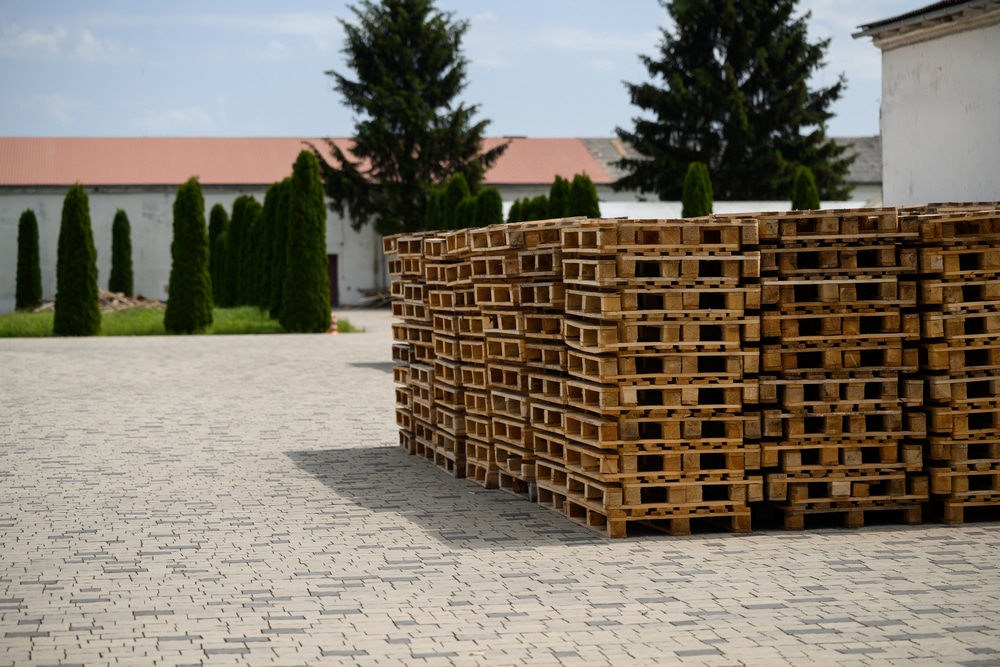 What Is the OSHA Standard on Material Handling & Storing?
OSHA standards are clear: storage of material shouldn't create a hazard. Signs should warn of low clearances above and open pits should be covered or have guard rails.
The complete OSHA standards on proper material handling and storage can be found in 1910 subpart N.
Dangers with Handling Materials
Both manual materials handling and mechanical assistance can cause a wide range of material handling injuries. Depending on your company's role in the supply chain, your employees may need multiple kinds of material handling PPE, including gloves, appropriate shoes, and eye protection. Teaching your employees how to avoid common material handling hazards can go a long way in a successful safety training program.
Visibility
On a crowded warehouse floor, employees can run into each other or be hit by material-handling equipment like trucks, pallet jacks, or a forklift.
To minimize any unintentional collisions and the injuries that can result, workers in crowded situations or operating motorized equipment should wear high-visibility orange/yellow vests or shirts.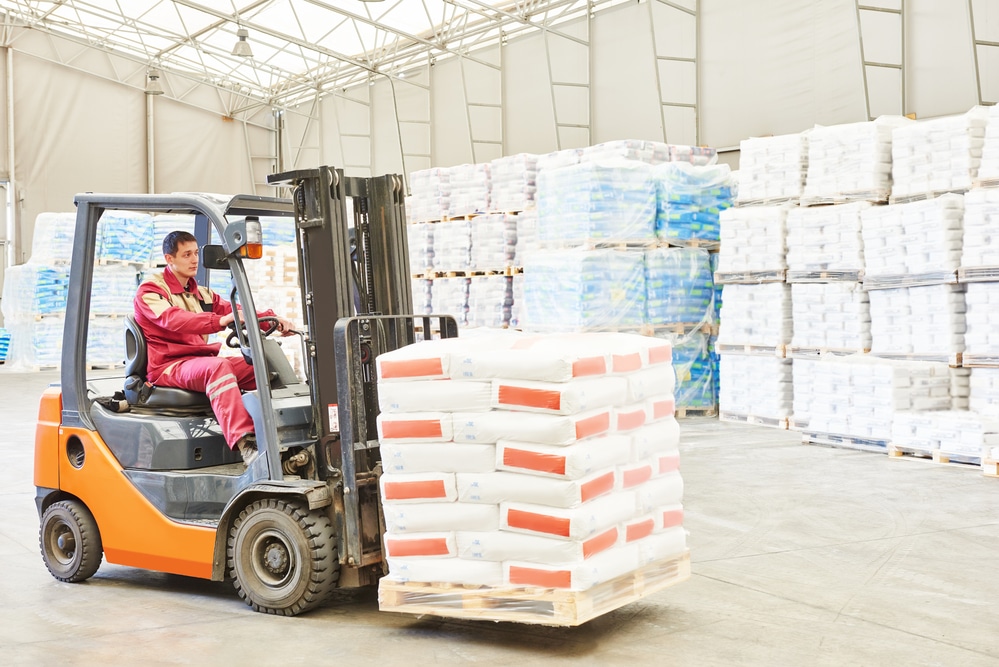 Cuts and Lacerations
Unloading pallets, using blades to open boxes, or unpacking crates present a risk of injuries like cuts and lacerations to the hands. Employees performing these tasks should wear sturdy gloves, such as:
Disposable nitrile – these offer good protection from abrasion and cuts while performing manual material handling tasks like lifting materials. They're also lightweight and can even work with touch screens.
Textured latex – these are good for preventing injury from working with some corrosive or flammable liquids.
Mechanic's gloves – these offer more padding and abrasion protection – great for minimizing injuries that result from incorrectly cutting ties or lifting heavy objects. Insulated varieties are also good for working in refrigerated environments.
Drops, Falls, and Spills
Falling materials are a fact of life in many manufacturing facilities or warehouses, and they can lead to serious workplace injuries. Employees should never ever be in the workplace or using equipment in open-toed shoes.
Many employers and industries either mandate or strongly recommend steel-toed boots. These can minimize and prevent injury from falling heavy loads.
Steel toes may not be enough for some industries. If employees are lifting or rolling weighty metal objects as part of their job, they may also need to wear plastic metatarsal guards. These go over the boot and provide extra crush safety for the bones in the middle of the foot.
Spills are also common occurrences, and they present a risk for slips and falls. Boots or shoes worn on the job should have sturdy, non-slip soles to prevent this.
While OSHA doesn't mandate anti-fatigue mats, they do recommend them for those who need to work in uncomfortable positions. Anti-fatigue mats can help minimize stress on the knees, help with lower back pain from bending, and also help to reduce vibration to the body during manual material handling.
Eye Protection
Safety glasses or goggles are not required in all warehouse situations. OSHA says that they are only necessary when there irritants or hazards occur in the environment.
The universe of irritants and hazards can be quite broad, though. Carrying loads outside exposes the eyes to UV radiation, and falling heavy loads can cause impact injuries to the eye.
Eye safety protective equipment can include:
Safety glasses – these are hard plastic lenses with side shields, and they're great for providing protection against impacts, minor chemical splashes, and environmental dust. They can also be made with prescription lenses.
Goggles – goggles fit right up against the skin with a plastic or vinyl membrane. They provide more thorough protection against chemicals, dust, and gases.
Face shields– these go over the whole face and part of the head. They provide protection from hot temperatures and intense UV rays.
All eye protective equipment in the US should be ANSI (American National Standards Institute) rated.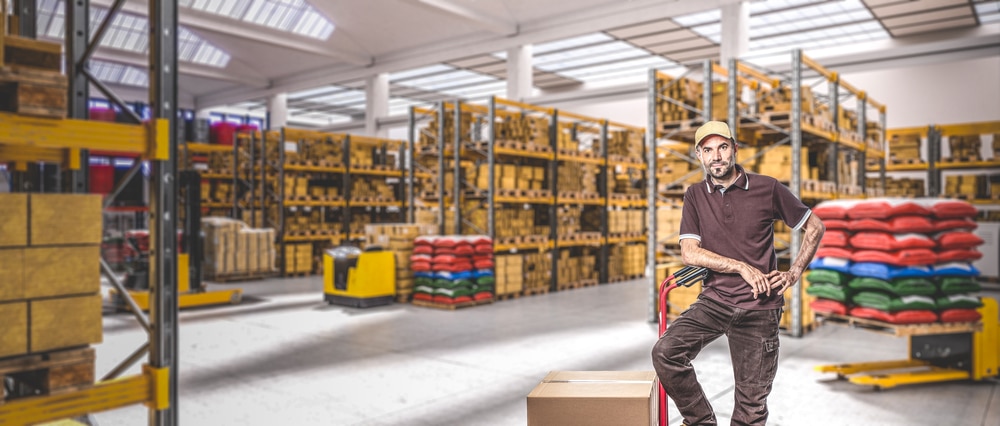 Respiratory Safety
OSHA standards state that employees need respirators when they're required to protect the employees' health. There are several varieties of respirators:
Filtering facepiece respirator (FFR) – familiar to most people after the COVID-19 pandemic, these are masks that cover the nose and mouth and are rated to a particular resistance.
Elastomeric half mask respirators (EMHR) and elastomeric full facepiece respirators – these are reusable respirators that take disposable filters or cartridges. These filters/cartridges are rated similarly to FFRs.
Powered air-purifying respirator (PAPR) – PAPRs use a motor to pull air from the environment through a high-efficiency filter before pushing it to an enclosed hood or helmet around the head.
While OSHA does not consider surgical masks to be respirators, they can be offered to employees on a voluntary basis.
Hearing Safety
OSHA requires hearing protection for employees exposed to 85 decibels or more over a weighted, 8-hour period in the workplace. That's quieter than you think – even a quiet electric forklift can be 75 dB or more.
Hearing protection works by minimizing the noise vibration that reaches the eardrums. This can be done in several ways:
Disposable ear plugs – these are made of lightweight PVC and polyurethane materials. They're disposable and easy to use, but they block all sound and can be too big for narrow ear canals.
Reusable earplugs – these are inexpensive and come in different sizes to suit different workers. Reusable earplugs need to be cleaned in between uses.
Ear bands – these are earplugs that are attached to a band around the neck. Employees can take out the plugs when quiet and quickly pop them back in once they perform noisy tasks again.
Over-the-ear protection – earmuff-style devices can feel hot or heavy, but they are great at blocking out extreme noise. Some offer integrated communication systems, as well.
Employers should also take care to control the noise coming from equipment. Mufflers and dampeners can help to reduce vibration, noise, and the risk of hearing loss.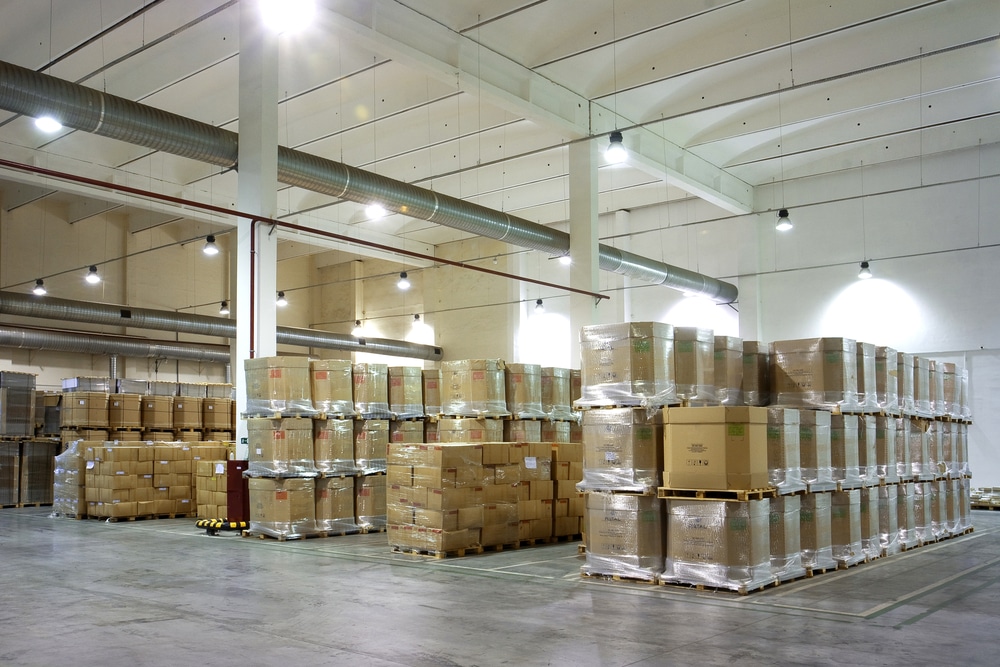 Other Safety Concerns
PPE is not the only way employers can address occupational safety in material handling. Adequate training and education can also reduce workplace risks.
Most back injuries, for instance, can be prevented by educating workers on the proper lifting techniques. Injuries can be avoided by lifting heavy loads with the legs and knees and holding a load close to the body.
Workers should also know about properly securing devices, materials, and equipment while not in use.
Most importantly, employers should empower all materials-handling workers to speak up about unsafe conditions, workplace injuries and fatigue, and inadequate protective equipment.
Training Your Workers on Material Handling Safety
Knowing what PPE is needed for material handling can be the difference between a safe, harmonious working environment and a nasty accident that permanently injures a worker and risks a lawsuit for the company.
Managing material handling risks and working to minimize them starts with training employees about proper material handling operations and appropriate personal protective equipment use.
Workplace safety isn't just about protecting workers – it can also increase productivity and improve overall operations.