How Often Do Scissor Lifts Need To Be Inspected in 2023?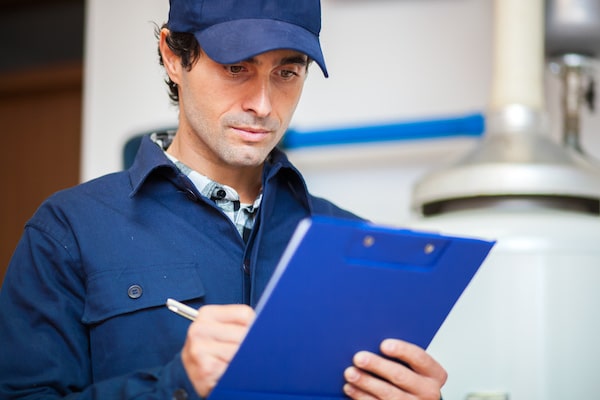 Scissor lift inspections are essential to maintaining equipment properly and creating a safe working environment for your staff. Inspections, along with a comprehensive scissor lift safety training program, are the keystones of a compliant and safety business. But when does OSHA require vertical ascent equipment to be inspected? What needs to be examined, and who should carry out an inspection?
Our guide covers everything you need to know about scissor lift inspections and answer how often do scissor lifts need to be inspected. We also have a full guide on scissor lift safety tips that you should check out as well. For now, let's discuss everything about inspections.
Who Performs Scissor Lift Inspections?
The person that should perform inspections depends on the type of inspection being carried out. Generally speaking, there are 3 types of checks:
Daily Inspections
The operator performs these. They're a visual inspection type covering everything related to the machinery's day-to-day operations. A pre-start inspection is mandatory to ensure the machine safe to use.
Frequent Inspections
The word "frequent" isn't the most straightforward term. However, an operator should check the equipment thoroughly every 3 months or every 150 hours – whichever comes first (150 hours refers to use time).
Elements should be tested to ensure that they're working correctly and no maintenance is needed. The operator in charge of this should be competent with a good grasp of routine maintenance procedures.
Annual Inspections
A specialist engineer should perform these. They cover everything from checking the machine's engine oil, fuel tank, and battery fluid to ensuring its hydraulic systems are operational and safe. The manufacturer's instructions describe which areas need an annual inspection.
Site Inspections
There are also site inspections, which are specific to construction sites. Inspection requirements focus on the area the machine will be working in rather than its internal mechanics. Suppose the site isn't the machine's typical working environment. In that case, proper inspections should be carried out to ensure that there are no safety hazards such as energized power lines or fixed or solid objects that could affect its performance and worker safety.
Learning to perform inspections is part of many operators' training. Using training materials compliant with OSHA regulations, you can ensure that there's a fully-trained operator in your workplace who can perform a scissor lift inspection daily and frequently thereafter. Remember that you always need an outside professional for the annual inspection.

Scissor vs. Aerial Lift Inspections
A scissor lift is similar to an aerial lift, also known as a boom lift. Aerial lifts have slightly different specifications for inspection, as the arm is much longer than the extending mechanism on a scissor lift and requires a different type of specialist engineer. In any kind of aerial platform, regular inspection is essential to ensure it's safe for use.
Inspecting Scissor Lift Equipment
A scissor lift is often defined as a type of scaffolding rather than as an aerial lift. This is because most models don't extend far enough from the ground to be considered an aerial lift. OSHA provisions differ depending on the height.
Platform
The platform should be inspected for slip and trip hazards. It's one of the key scaffold components and the area where most accidents occur. Visible defects might involve incomplete fall protection (e.g., railings) or slip hazards such as dirt. This is especially important for rough terrain scissor lifts, as the platform tends to get dirty quickly.
Equipment should be cleaned, and any missing structural components like fall protection should be remedied before the equipment is used. If it's being used in multiple shifts, the platform should be inspected before new operators board it.
Checks should also be relevant to who is using the equipment. If the platform has narrow aisles, there should be sufficient space for the number of workers on the platform at any given time. Overcrowding is a safety hazard, and if your equipment isn't fit for the job, you shouldn't use it.
The Lifting Mechanism
This is arguably the most significant element of any scissor lift or aerial lift inspection. The emergency controls such as backup alarms should be checked to ensure that the equipment is safe to use even in the case of intense loads. A trained operator should conduct a thorough pre-start inspection to ensure that all emergency measures are functional, the hydraulic oil supply is adequate, and the mechanism performs as intended.
Motor
Especially if the scissor lift needs to travel on the road, its motor functions should be inspected routinely. If it's been a while since the equipment was moved, a qualified mechanic should inspect its internal workings and provide proper servicing to ensure the equipment is roadworthy.
Aerial Lift Inspection
An aerial lift inspection covers similar areas to that of a scissor lift, but with a few key changes.
Boom Arm
Aerial lifts use a boom arm to reach extreme heights. Users should set up a preventive maintenance schedule specific to the manufacturer's instructions to ensure there's never any risk of the boom lift failing.
Upper controls should be routinely tested to ensure equipment is working at 100%. If it's not, full repairs should be scheduled immediately – boom lifts can reach well over 100ft, and damage to the aerial lift component puts workers at high risk of serious injury.
Platform
Likewise, the platform should be regularly maintained and cleaned to ensure it's safe for workers to operate. Workers should have proper footwear and protective gear such as a hard hat and fall protection. The fall arrest load of the platform should be checked regularly to ensure that workers' fall protection gear will function properly in the event of faulty equipment.
Motor
A qualified mechanic should regularly examine the motor components of aerial lifts. While the motor element only needs to be inspected annually, it's a good idea to perform aerial lift inspections that include the motor whenever it's been out of use for a while.
The aerial lift manufacturer will provide guidance on which parts need to be inspected as well as inspection frequency. This should be considered alongside OSHA regulations – it's the best way of keeping workers safe and helping operators maintain productivity.
What is the OSHA Standard for Scissor Lifts?
OSHA (The Occupational Safety & Health Administration)'s inspection guide for scissor lift, and aerial lift inspections state that a frequent inspection must occur according to the manufacturer's instructions. "Frequently" is generally understood to mean around every 150 hours of use or every 3 months. It's worth noting when the last inspection took place to make it easier to schedule the next one on time. It's also important to remember that not just anyone can use a scissor lift – the operator must be certified in OSHA safety, have a hands-on driving test, and be sanctioned by an employer.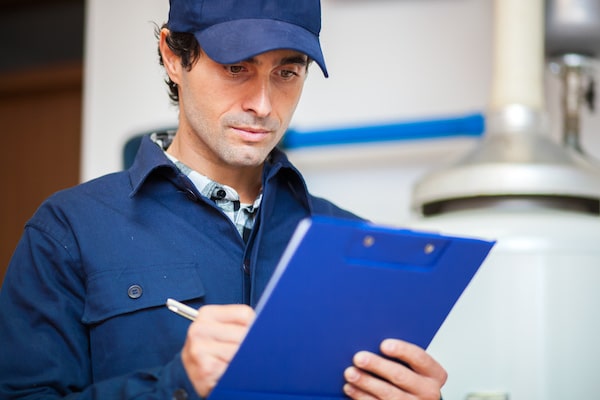 Does OSHA Require Annual Inspections on Scissor Lifts?
OSHA's inspection requirements refer to the manufacturer. Almost all manufacturers of scissor lifts and aerial lift equipment consider an annual inspection within 13 months of the previous check.
The checks need to be carried out by a qualified engineer specializing in the scissor lift equipment or aerial lift you're using. For example, if you use electric models in your workplace, you'll need an engineer specializing in this type of heavy equipment. An operator can't perform annual aerial lift inspections.
How Often Do Man Lifts Need to be Inspected?
This is another term for an aerial lift. As with a scissor lift inspection, OSHA advises that aerial lift inspections should be performed frequently by an operator and annually by a qualified engineer according to the manufacturer's guidelines.
If you use more than 1 type of scissor lift or aerial lift in your workplace, you may need a different engineer to check other equipment. Some engineers can perform checks on multiple kinds of MEWP (mobile elevating work platform), saving you some money.
How Much Does it Cost to Inspect Scissor Lift Platforms?
You'll need to budget for a scissor lift's maintenance and inspection costs. It takes a highly specialized engineer to inspect the equipment adequately, but the price is very affordable compared to the potential cost of replacing damaged equipment. Likewise, OSHA fines for poor safety practices or improperly maintained equipment are far higher than the cost of an inspection.
Cost of an Annual Inspection
A major annual inspection will typically run into four figures. It depends on the value of the scissor lift – more expensive, high-end, or specialized models will incur higher costs than fairly basic scaffolding equipment.
It's a good idea to budget for this whenever you acquire new equipment. This means you'll have money in the budget when you need it and won't have to risk the equipment being taken out of action because you have to delay the inspection.
Maintenance and Repair Costs
Likewise, maintenance and repairs aren't cheap. However, they're much cheaper than getting a full replacement, which is what you'll have to do if you don't maintain your scissor lift properly. Improper maintenance can also lead to OSHA fines and potential lawsuits from workers if they're made to work in unsafe conditions.
Again, setting aside a scissor lift maintenance budget is the best idea. This will help you absorb the costs over time rather than being confronted with a shock bill for repairs.
Cost of a Replacement
Replacing a scissor lift is a major investment. MEWPs tend to last for quite a long time if you maintain them according to the manufacturer's inspection guide. This is the best way to get your money's worth rather than discovering that you need to fork out for a new MEWP after just a few years because of poor maintenance.
Cost of Training
While you'll need a specialist engineer to perform the annual checks, the inspection requirements for daily and routine checks can be carried out by a regular operator. You'll need to provide training for any operators tasked with this – the good news is that it's fairly affordable.
OSHA-compliant training videos are a very low-cost way to provide full training on how to inspect a scissor lift. This sets aside money in your budget that you can use for annual checks and maintenance costs. It also enables your team to work more productively as they won't be waiting for outside help to ensure that critical equipment is safe to use.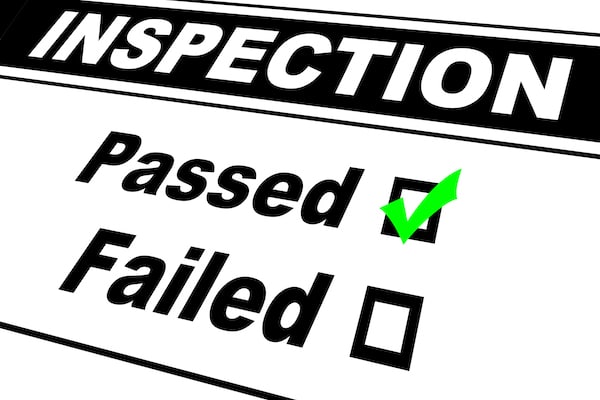 How Often Should Scissor Lifts be Serviced?
OSHA and ANSI (the American National Standards Institute) indicate that a trained operator should routinely inspect a scissor lift. A qualified engineer should also check it annually, and all maintenance needs should be addressed before the equipment is put back into service.
Routine Inspections
Routine visual inspections should be carried out daily. These can be completed by a competent operator who has received adequate training from an OSHA-approved source. Training videos tend to be the best and most cost-effective way to ensure that all operators are trained and capable of inspecting a scissor lift or aerial lift. This means that whichever team members are working that day, someone is qualified to perform the daily checks.
Further checks should be carried out by a trained operator every 3 months. A time limit of 150 hours is also given for equipment that's used quite often. In this case, the 150 hours will likely come before the 3-month deadline. The operator should inspect the emergency systems, the hydraulic equipment, and the platform and report all issues immediately.
Annual Inspections
These checks should be carried out by a qualified engineer who specializes in the type of machinery you're using. Finding the right personnel to check your equipment is extremely important, as OSHA won't consider it valid if the equipment has been checked by someone who works with "similar MEWPs".
Refer to the manufacturer's specifications about which type of equipment you're using when you find a professional to perform the inspections.
Booking Frequent and Annual Inspections for Scissor Lifts: Final Thoughts
Inspecting and maintaining a scissor lift doesn't come cheap, but it's much more affordable than facing fines for OSHA violations. It's also cheaper and vastly preferable to facing lawsuits because employees were forced to work in unsafe conditions.
The best way to ensure that your scissor lift is properly maintained is to train operators to inspect equipment using OSHA-approved training videos. This will make it easier for your workers to get on with their jobs efficiently, raise safety standards, and protect you against costs in the long run. So, now you know how often scissor lifts need to be inspected.