Welding Safety Training – [Complete Video Package]
$229.00

This welding safety training course will teach your welders how to properly use their equipment without getting injured. As you know, welding, cutting, and brazing is performed at very high temperatures, which, when mixed with oxygen, acetylene, hydrogen, or other fuel gases, can be a recipe for disaster. Other types of welding operations might include high-voltage electricity that might cause shock hazards or electrical sparks. There are numerous other potential hazards, and that's why this welding safety video is so important.
Welding Safety Training Topics Covered:
What is radiant energy, and how can it affect your skin or eyes? What does that radiant energy have to do with welding and cutting?
How hot are oxy-fuel cutting processes? (Temperatures can reach 6,000 degrees Fahrenheit)
What type of airborne contaminants must a welder be aware of? (fumes generated by heated zinc, cadmium, beryllium, mercury, and stainless steel can be very dangerous if inhaled over time)
What types of PPE or personal protective equipment should be used while welding?
What is a "welder's flash," and how can you protect yourself from UV radiation and potential eye damage?
What types of fumes might a welder encounter and how to avoid them
How to prepare an area for welding work in order to prevent fire
Other Safety Precautions Covered in This Training:
What is a designated welding area, and how can it be put into effect on the job site?
How does a welder go about making their work area fire-safe?
What is a hot work permit, and how do permit-required locations work?
What are welding screens, fire blankets, or welding curtains used for?
What is plume poisoning, and how can a welder protect themselves from it?
What is the 35-foot rule for welding safety precautions, and why is it important?
Under what conditions does OSHA require mechanical ventilation?
Discussion on Welding Safety Equipment, Hot Work, and PPE:
What is a fire watch, and what are they trained to do?
Why welders also need to understand and receive hot work training
What safety equipment do welders need to understand?
Respirators, gloves, safety shoes, welding helmets, hand-held shields, goggles, heat-resistant clothing, and other PPE
What is a respirator fit test, and why is it necessary?
How is hot work performed in confined spaces such as tanks, manholes, tunnels, and storage bins?
And much more…
Whether arc welding, MIG, TIG, or gas welding, getting the proper safety training for your crew is important. Welders are exposed to intense light and radiant energy, hazardous fumes, the potential of electric shock, and very high temperatures, so protecting them through safety training is a necessity.
Welder Safety Training Course Delivery Options:
Available in a DVD format or on a USB stick, and in either an English or Spanish language option. This course is also available in an online option, either as just this single training course or as part of a larger safety training library. This 18-minute welding safety video will help keep your employees safety, and your workplace OSHA-compliant.
Welding Safety Training Video – Full-Length Preview:
FAQs on Welder Safety Training
Answered by our in-house OSHA Authorized Trainer – Jason Hessom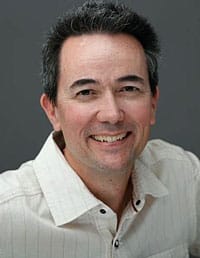 Have a question for us? Give us a call at 800-859-1870 ext 2 or, Contact Us Via Email
What is the OSHA Standard for welding safety?
OSHA 1910.252 is the Standard for welding, cutting, and brazing.

What is the biggest hazard when welding?
Several include burns, inhaling fumes, explosions, and more. However, most people consider the biggest risk to welders is electric shock since it can result in serious injury or even death.

What does 135 mean in welding?
This refers to Gas Metal Arc Welding or GMAW. This is just one of many welding processes.

Do you need to wear a respirator when welding?
Some but not all. For MMA or MIG/MAG welding the answer is "yes" due to the heavy fumes that are emitted during those welding processes.
All of our training videos include the following additional resources:
1) A Leader's Guide
The person giving the training can use the Guide to help facilitate the training and provide additional verbal support to the video. It also includes a sample outline for the training session along with the highlights of the course.
2) An Employee Quiz
Important to be able to test your trainees to make sure they understand and comprehend the training course they just watched.  This is also good for employer documentation for safety training of employees.
3) Answer Key to the Quiz
Ensures the questions are being answered correctly.
4) An Attendance Sheet
Allows you to keep track of who was trained, when the training occurred, who was the instructor, etc. Excellent documentation to prove your training requirements are in order.
5) A Printable "Certificate of Completion"
Allows you to give one to each employee who attends the safety training session.  Can also be kept in an employee file for training documentation.
Purchases made before 7:00 pm EST will be shipped out the same business day!
You will receive a tracking number for your package via email within a few hours of placing your order.
Shipping is a flat $12.00.