Hot Work Training – [Complete Video Training Package]
$229.00

This hot work permit training video will help your welders and job site comply with the OSHA hot work permit guidelines. As you know, whether your employees are welding, brazing, grinding, soldering, or cutting, the tools of their trade create an environment where sparks fly, and fire dangers are real. That is why making sure your workforce understands the OSHA hot work permitting process and your facility implements the permits correctly.
This Hot Work Permit Training Covers These Important Topics:
The fire hazards with welding, soldering, brazing, heat treating, hot riveting, or other hot work (flammable liquids, vapors, accumulated grease or oil, etc.)
How is "hot work" defined? (any task that produces slag, heat, or sparks that could ignite nearby flammable materials)
How hot can the hot work sparks and particles get? (temperatures can reach above 1000 degrees Fahrenheit)
The hazards associated with oxy-fuel welding rigs and arc welding machines (welding safety training is another important area)
What is a "designated area" for hot work, and why is it important?
What is a permit-required space?
Additional Topics Covered in This Hot Work Safety Training Course:
How is a "Hot work permitting system" defined, and what does it include?
What organization provided the guidelines to OSHA for the hot work permitting process? (The guidelines are based on the NFPA)
What is the goal of hot work permits? (to reduce fire hazards, manage any hot work provided on site, and prevent injuries or fatalities caused by fire)
What is a Hot Work Safety Manager, and what are their responsibilities? (The person designated by the employer to authorize and oversee any hot work operations)
What is a hot work operator (the one performing hot work) or a fire watch, and what are their responsibilities?
What are the hot work hazards that all workers should know about?
What specific items need to be included in the Hot Work Permit?
Hot Work Training Program Additional Safety Topics:
How to develop a checklist of hazards that may exist in the hot work area
What are some examples that would be found on a hot work checklist? (all fire sprinklers and hoses must be working properly, combustibles must be moved at least 35 feet away from the work site, combustibles that can't be moved must be protected by welding curtains, fire-resistant blankets, or screens, etc.)
What is a "fire watcher," and how are they used within the hot work program?
What is a "Permit Authorizing Individual" or PIA?
How to prepare a work area where hot work will be performed
How to do hot work inside of confined spaces
and much more…
Keeping your facility safe and your employees accident-free is an important component of any safety program. This hot work permit training will help you maintain OSHA compliance and keep your employees from getting injured. Hot work permits can be complicated, so time training your workers will be well spent. Any persons engaged in such work, including hot work operators and fire watch permit-authorizing individuals, must be trained regularly.
Hot Work Safety Training Delivery Options:
Available as an English or Spanish language DVD or USB Stick, this training is 14 minutes long. We also offer this hot work safety program as an online course, as a stand-alone training course, or with our whole library of training programs.
This Complete Hot Work Safety Training Program Includes These Items:
Full-length Hot Work Safety Training Video
Employee quiz and answer sheet
A "Presenter's Guide" if you are going to do this training in person
A printable training sign-in sheet to keep track of your training program
A printable Certificate of Completion. You can print as many copies of the Certificate as you need
Hot Work Safety Training Video – Full-Length Preview:
FAQs on Hot Work Training
Answered by our in-house OSHA Authorized Trainer – Jason Hessom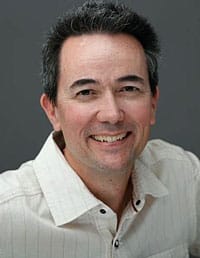 Have a question for us? Give us a call at 800-859-1870 ext 2 or, Contact Us Via Email

What is the OSHA standard for hot work?
Hot work processes and compliance are covered in OSHA Standard 1917.152

What is the 35-foot rule for hot work?
This involves the 35-foot radius where the hot work will be performed. It must be cleared of any flammables. Flammables must be covered with flameproof covers or shields if they can't be removed. Finally, the area should be swept clean of any dust, particles, or other materials that could ignite with a spark.

Is torch-applied roofing considered hot work?
Yes, because of the flame it emits.

Is TIG welding considered hot work?
Yes. Any welding, riveting, flame cutting, and any other task that is spark-producing, would be considered hot work.

Is cold cutting considered hot work?
No, since it produces no heat, flames, or sparks.
All of our training videos include the following additional resources:
1) A Leader's Guide
The person giving the training can use the Guide to help facilitate the training and provide additional verbal support to the video. It also includes a sample outline for the training session along with the highlights of the course.
2) An Employee Quiz
Important to be able to test your trainees to make sure they understand and comprehend the training course they just watched.  This is also good for employer documentation for safety training of employees.
3) Answer Key to the Quiz
Ensures the questions are being answered correctly.
4) An Attendance Sheet
Allows you to keep track of who was trained, when the training occurred, who was the instructor, etc. Excellent documentation to prove your training requirements are in order.
5) A Printable "Certificate of Completion"
Allows you to give one to each employee who attends the safety training session.  Can also be kept in an employee file for training documentation.
Purchases made before 7:00 pm EST will be shipped out the same business day!
You will receive a tracking number for your package via email within a few hours of placing your order. Shipping is a flat $12.00.