Crane Safety Training Video – [Complete Package]
$229.00

No matter whether your employees use a jib crane, boom crane, overhead crane, or any other type, their safety and the safety of those around them are critical. This crane safety training video will teach your employees how to safely and properly work with cranes. Crane training is an important part of any construction industry training program.
This Crane Safety Training teaches your workers key concepts, including:
What are the different types of cranes? How are they similar, and how are they different? Does the type of crane matter when it comes to crane safety?
What is a jib crane, and how does it operate? (These are fixed cranes with a horizontal arm that can pivot from side to side)
What is an overhead crane, and what are the safety protocols for using one? (Overhead cranes are usually attached to support platforms or the walls of buildings. The tracks are usually fixed in place, and the cable and hook move along the bridge in a straight line)
How does a boom crane operate? (These truck or tower cranes are more complicated to operate because the angle of the crane arm can be adjusted)
What are the specific dangers that a crane operator faces? (i.e., the load can fall, be caught in the moving parts of the crane, be electrocuted, etc.) These significant safety issues are why crane safety training is important for your operators.
Safe crane operation is extremely important because personnel can die due to crane accidents. The Bureau of Labor Statistics indicates that 40+ deaths yearly occur due to crane-related accidents.
What are the OSHA safety regulations for crane operators? (The OSHA Standard covers assembly and disassembly of crane equipment, hand signal person guidelines, how to operate the crane around power lines or electrical wires, and ground conditions that are required)
Additional Crane Safety Training Topics Covered:
What hand signals should all crane operators use, and why is that an important part of any crane safety training?
What are the OSHA crane operator requirements to become certified or licensed to operate the crane? What about maintenance or repair personnel?
What are the requirements for crane "signal persons?" What is a qualified evaluator of a signal person?
What are the best practices for proper crane setup? And what are the potential hazards of not setting the crane up properly?
Why it's so important to spend time inspecting the hook every time the crane is used
How to properly inspect the crane before using it and before crane operations begin (visual inspection is mandatory and should be done without fail)
How to properly calculate the weight of a load (load charts are used and should always be attached to the crane being used. Also, be sure to include any lifting accessories when calculating the load, including the rigging, block, and hook)
For overhead cranes, what are "end stops" or "bumpers," and why is it important to perform daily inspections?
Crane Operators Safety Training – More Topics Discussed:
What is a hoist brake, and why is it important for safe operation?
What are the potential dangers associated with setting up a boom crane improperly? (The crane can tip over, lead to injuries or even fatalities, cause the crane to dump the load, etc.)
How to ensure that the boom cranes outriggers or legs are set up properly
What is the role of taglines in moving a load?
How to choose the appropriate sling for the job (synthetic, chains, metal mesh slings, etc.)
How to safely rig a load before using the crane – why are rigging operations such an important part of any crane safety training program?
How to properly move a load with a crawler or mobile cranes
What is a vertical hitch, basket hitch, or choker hitch?
How and when to use taglines while moving a load with the crane
And much more….
Maintaining a safe work environment while using a crane is critical for both employer and employee alike. This crane safety training video will help you always keep your crane operators and ground personnel with a safety mindset. And hopefully, it will help reduce employee accidents and injuries. Crane operator safety training is required, and this safety training video will be a good complement to your overall crane safety program. It will increase operator and ground crew safety awareness.
Crane Safety Training Delivery Options:
Available in either English or Spanish language options, the video is also available as a DVD or on a USB stick. Runtime for this training is just over 16 minutes. We do have an online option for this crane safety training as well. The online option can be just this one title or a complete safety training library to better educate your team on the general industry and construction industry safety. The runtime for this training is just over 16 minutes.
This Complete Crane Safety Training Program Includes These Items:
Full-length crane safety training video
Employee crane safety quiz and answer sheet
A "Presenter's Guide" if you are going to do this training in person
A printable training sign-in sheet to keep track of your training program
A printable Certificate of Completion. You can print as many copies of the Certificate as you need
Crane Safety Video – Full Length Preview:
FAQs on Crane Safety Training
Answered by our in-house OSHA Authorized Trainer – Jason Hessom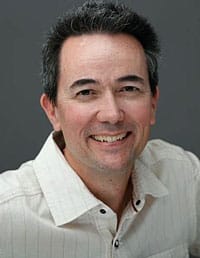 Have a question for us? Give us a call at 800-859-1870 ext 2 or, Contact Us Via Email

What is the OSHA Standard for cranes?
The OSHA Standard for cranes is 29 CFR Part 1926, Subpart CC – Cranes and Derricks in Construction.
The standard addresses multiple aspects of crane operation, including but not limited to:
Crane and derrick qualifications and inspections: Cranes and derricks should be inspected regularly to ensure they operate safely. These inspections must be documented.
Crane operator certification/qualification: Crane operators must be certified or licensed to operate cranes and receive ongoing training to keep their knowledge and skills current.
Signal person qualifications: People designated to give signals to the operator, especially during complex lifts, must meet specific qualification requirements.
Worksite assessment: Before beginning crane operations, the worksite must be evaluated to ensure it is safe for the equipment to operate. This includes evaluating ground conditions and identifying hazards such as power lines.
Assembly/Disassembly: Employers must comply with manufacturer procedures for the assembly and disassembly of cranes.
Load charts: Cranes must have load charts in the cab, and the operator must understand them. The operator must also be able to calculate load/capacity information for rigging operations.
Fall protection: Employers must provide fall protection equipment, and employees must use it in the crane.
What are the four most common crane accidents?

1) Overturning (Tipping) Accidents: Crane overturns often occur when the crane is overloaded or the load is incorrectly balanced. Overturns can also happen if the crane operates on an unstable or uneven surface.
2) Falls: These can involve workers falling from the crane itself (for example, during maintenance or operation) or falling objects from the crane's load, which can cause serious injuries or fatalities to workers below.
3) Crane Contact with Power Lines: Electrocution can occur if the crane comes into contact with overhead power lines. This is a particularly dangerous hazard because it can affect the operator and other nearby workers.
4) Mechanical Failure: This can occur due to a lack of proper maintenance, leading to structural failure of the crane parts. This can cause the crane to collapse or drop its load unexpectedly, leading to serious accidents.
Can you walk under a crane boom?
The generally accepted answer is "no." You should never walk, stand, sit, or work under a boom.
How often does OSHA require cranes to be inspected?
According to OSHA, cranes require an annual inspection once every 12 months.
All of our training videos include the following additional resources:
1) A Leader's Guide
The person giving the training can use the Guide to help facilitate the training and provide additional verbal support to the video. It also includes a sample outline for the training session along with the highlights of the course.
2) An Employee Quiz
Important to be able to test your trainees to make sure they understand and comprehend the training course they just watched.  This is also good for employer documentation for safety training of employees.
3) Answer Key to the Quiz
Ensures the questions are being answered correctly.
4) An Attendance Sheet
Allows you to keep track of who was trained, when the training occurred, who was the instructor, etc. Excellent documentation to prove your training requirements are in order.
5) A Printable "Certificate of Completion"
Allows you to give one to each employee who attends the safety training session.  Can also be kept in an employee file for training documentation.
Purchases made before 7:00 pm EST will be shipped out the same business day!
You will receive a tracking number for your package via email within a few hours of placing your order.
Shipping is a flat $12.00.