8 Crane Safety Tips All Operators Need to Know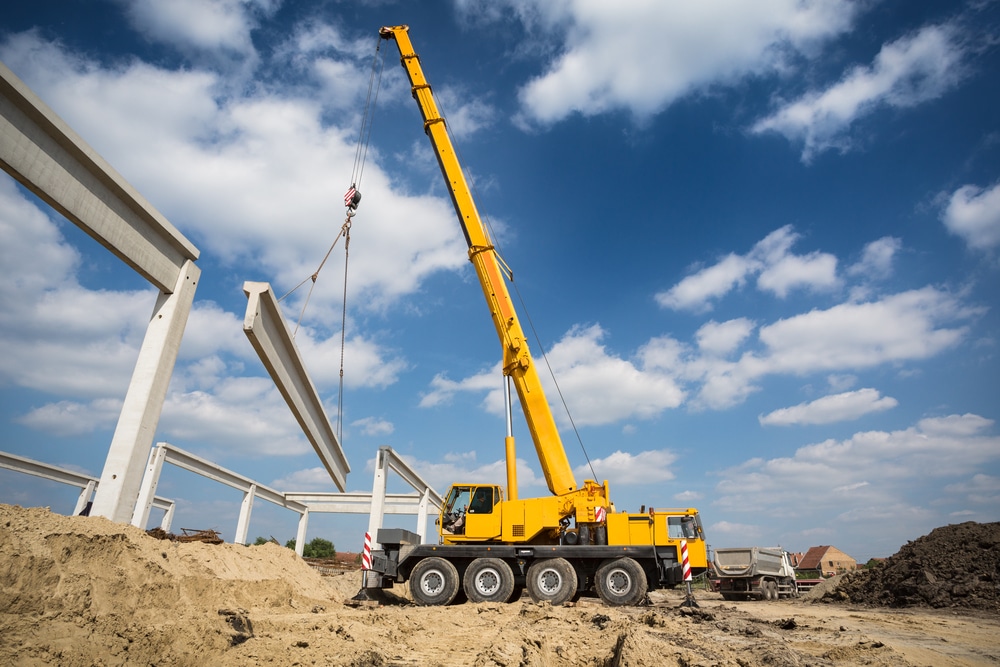 Safety knowledge can prevent crane accidents caused by equipment failure, electrical hazards, and other obstacles on the job site.
Workers need to know how to avoid fatal injuries so everyone is safe while on the clock. This includes finding the right crane operators who understand the unique controls, inspecting the crane daily to ensure stability, and ensuring the crane doesn't have to handle rough terrain when the path can be cleared.
Review these safety tips to keep coworkers safe and avoid taking serious risks while working. Also, if you want to step up your training regimen, check out our safety training for crane operators program.
1) Finding the Right Crane Operators
The Occupational Safety and Health Administration (OSHA) mandates that only workers with the proper training can operate cranes. These individuals are highly skilled and qualified in crane operations and understand the serious risk that comes with inexperience and poor training.
Due to the different types of mobile cranes, selecting the right individual for the job minimizes the risk of fatal injuries at the work site. Follow the regulations to ensure that only qualified workers control the machinery at all times.
The guidelines set by OSHA are meant to help, not hinder, so adhere to them above all else.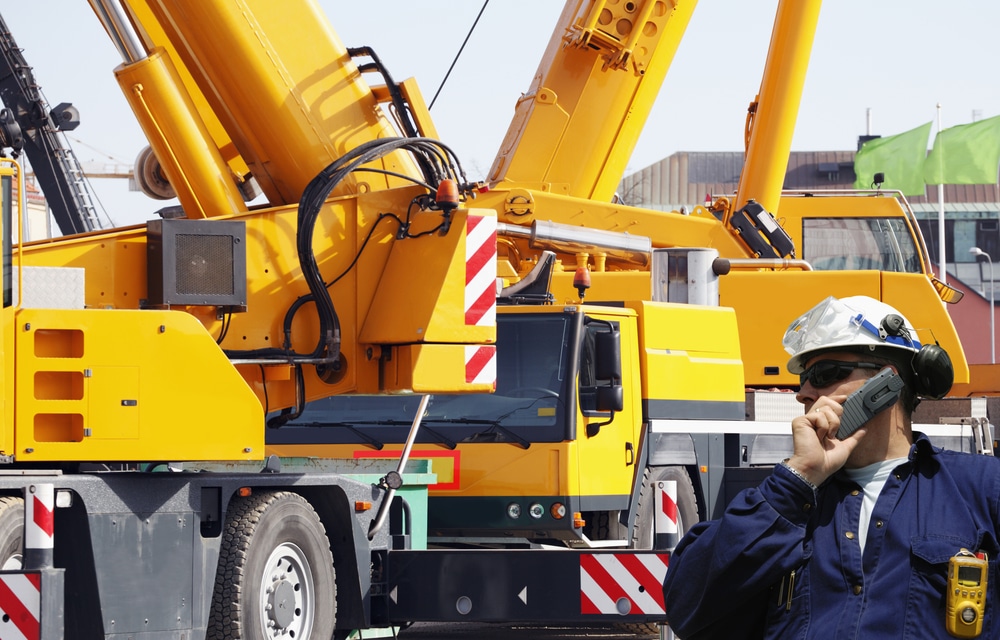 2) Choosing the Right Crane for the Job Site
General safety tips apply to all sorts of crane types, including but not limited to the crawler crane, rough terrain crane, and overhead crane.
These types of heavy machinery play an important role in construction, and using the most effective one will eliminate any chance of injury due to the equipment being ill-suited for the job. You want to avoid crane accidents at all costs, starting with using the right crane for the right job.
For example, crawler types are better suited for soft terrain, while rough terrain types are designed to take the wear and tear from off-road travel. Other models are built to lift heavy loads that the rest can't try lifting without risk of injury.
Selecting the right equipment is vital to success on the job. Level ground is the preferred terrain for any task, as it makes movement much easier and eliminates the risk of the machine getting trapped, tipping, or sinking into the ground.
3) Performing Routine Maintenance
To keep workers safe, and to reduce hazards presented by the machine, part of safely operating overhead cranes includes regular inspections and maintenance.
Even an all-terrain crane needs a licensed operator to visually inspect it daily to ensure all the crane parts are assembled properly, the rubber wheels are in good condition, and the crane's capacity is not exceeded.
Safe crane operation starts with the initial maintenance procedures., no matter the type of machinery. You can read the manuals or ask a licensed crane operator for more information.
If maintenance has not been performed recently, do not risk your life or your coworkers' lives by activating the machinery.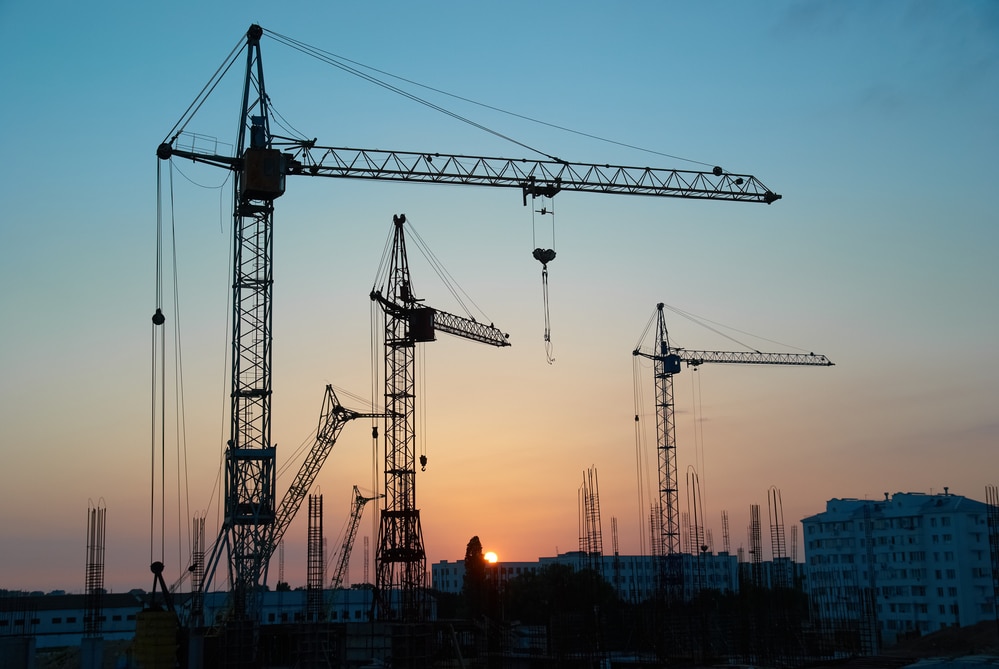 4) Reading the Crane Operator Manuals
All overhead cranes come with a manual, and it's the responsibility of the workers to read operator manuals before using the machinery. These guidelines instruct operators on following overhead crane safety tips, maintaining a safe distance from the machine while it's active, and loading the lift without exceeding the capacity.
The manuals also provide detailed instructions for handling overhead crane safety when parts of the heavy equipment are out of order or broken so that others on the job are not injured. A safe operation is a well-informed one, especially when it comes to heavy equipment like mobile cranes.
5) Avoid Hazards and Obstacles
What are the most common crane hazards?
Crane safety tips are for more than just the machinery itself. Hazards and obstacles can appear anywhere on the job.
Power lines can threaten an operating crane and the respective workers if the lines are too low or too close. Keeping a good distance from the power lines ensures that the workers are unharmed should something go wrong.
Any obstacles should be cleared from the path when possible. This includes stray wire ropes or any power line downed in the machine's immediate path. Better to be safe and clear a wide berth than risk an avoidable equipment malfunction.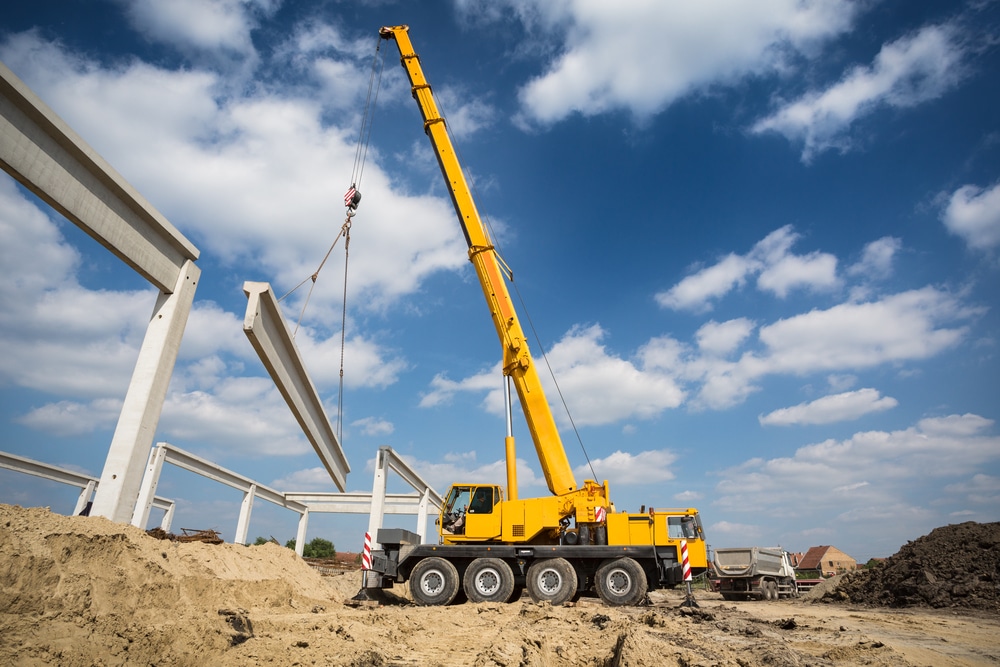 6) Stabilizing and Rigging the Crane
What are the safe procedures for lifting cranes?
A lifting operation is not as easy as it looks, and it takes a lot of work to ensure that the crane capacity is not exceeded.
Part of this process is monitoring the crane's stability. Level ground is the best way to ensure the machine can hold itself upright and not tip over when initiating the lifting operation. Without proper stabilization, the machines can become hazardous to workers on site.
Manufacturer guides will include information about how to stabilize the machine. Outrigger pads must never be placed on unsteady ground, including depressions or voids that could cause the machine to tip or wobble.
Firm, solid ground is the best place to secure the equipment so the project can continue without the risk of harm to any workers on site.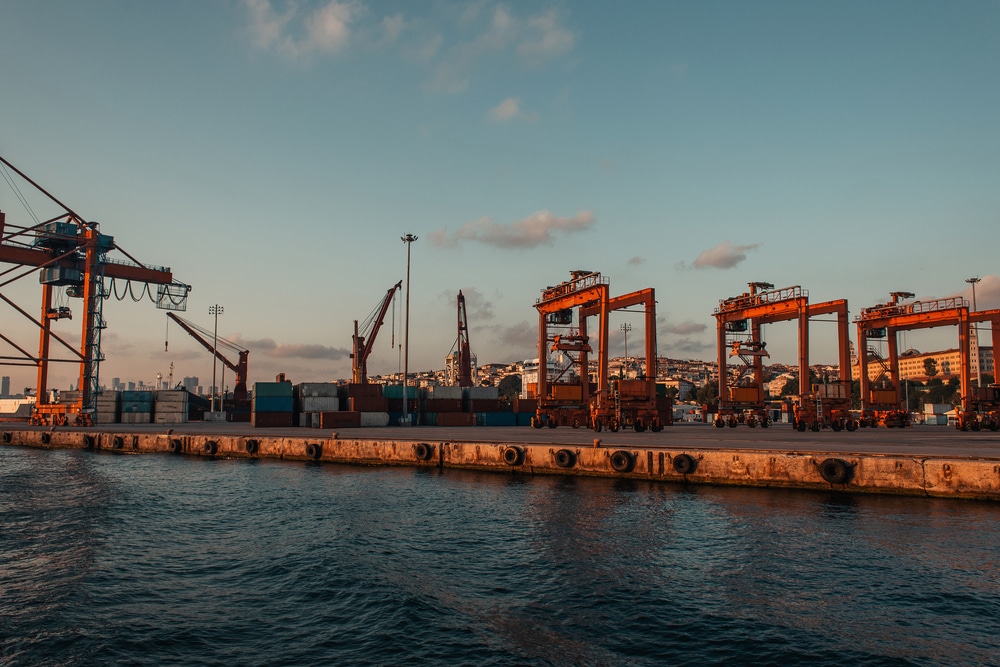 7) Understanding Load Limits
Operating and lifting can easily become disastrous if mobile crane safety tips are ignored. Check the manual to verify the maximum loads so they are not exceeded. There are some instances where suspended loads can be left for long periods, though several criteria must be met to avoid hazards from arising.
A suspended load should not be interacted with manually by laborers. If an alignment must be done with a suspended load, it is recommended to use other equipment on hand, such as a 2 X 4 to push it into place rather than any appendages.
Additionally, for the safety of every person on the job site, hard hats, and other PPE must be worn at all times while working around overhead cranes.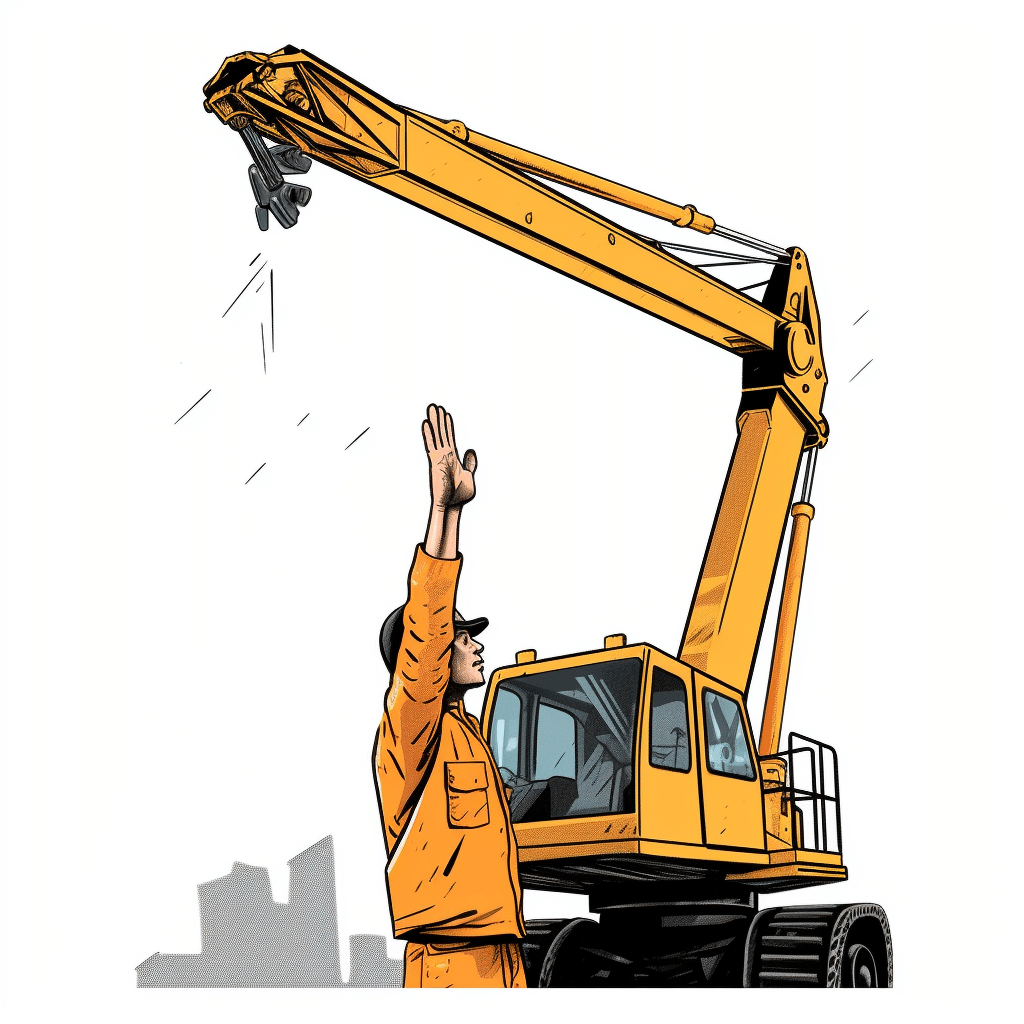 8) Utilizing Communication and Hand Signals
Regarding crane safety tips, an important note is how to communicate with hand signals.
The work site can often be loud, and hearing someone standing nearby is hard. It can also be difficult, if not impossible, for an operator to hear someone while using the machinery. This is where proper communication and hand signals come into play.
Using this method of communication, any laborer can see what is meant with the hand signals without needing a verbal component to supplement it. This ensures that everyone is on the same page and that safety guidelines are followed accordingly.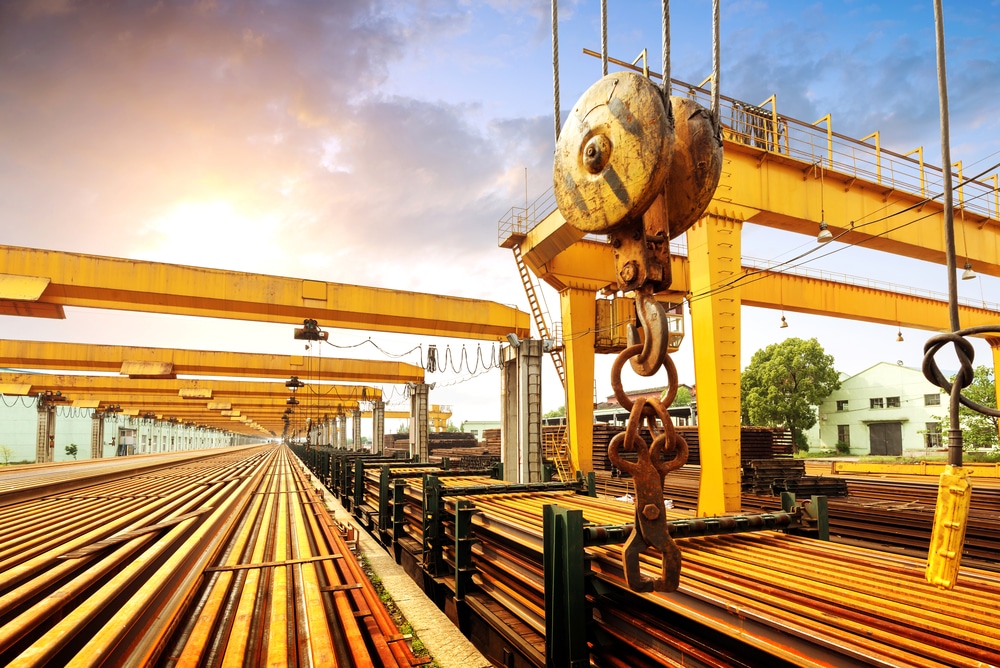 Crane Safety Tips: Final Thoughts
Knowing how to implement overhead crane safety will keep the work site from experiencing serious injury to any person or equipment. From operating the machinery to working nearby it, any mobile crane comes with a level of responsibility to keep your fellow man safe while on the job.
While there are many different aspects to work, such as knowing how to lift, load, and operate a mobile crane, the most important job is knowing how to prioritize safety overall.