How Long is Scissor Lift Certification Good For?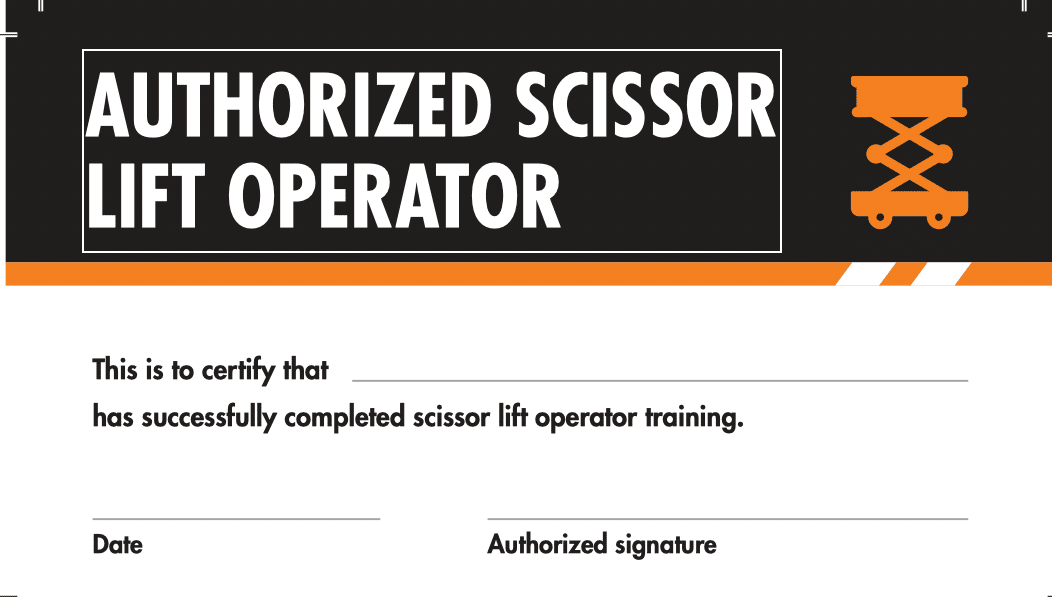 Any workplace that uses Scissor Lifts should have safety training as its #1 concern. Understanding OSHA guidelines, having adequate protections in place for workers, and providing proper training for all employees working around Mobile Elevating Work Platforms (MEWP) is essential. Our Scissor Lift training materials include a training video, operator quiz, Training Completion Certificate, and a Scissor Lift Operator Wallet Card.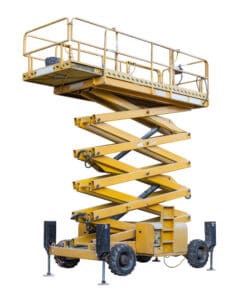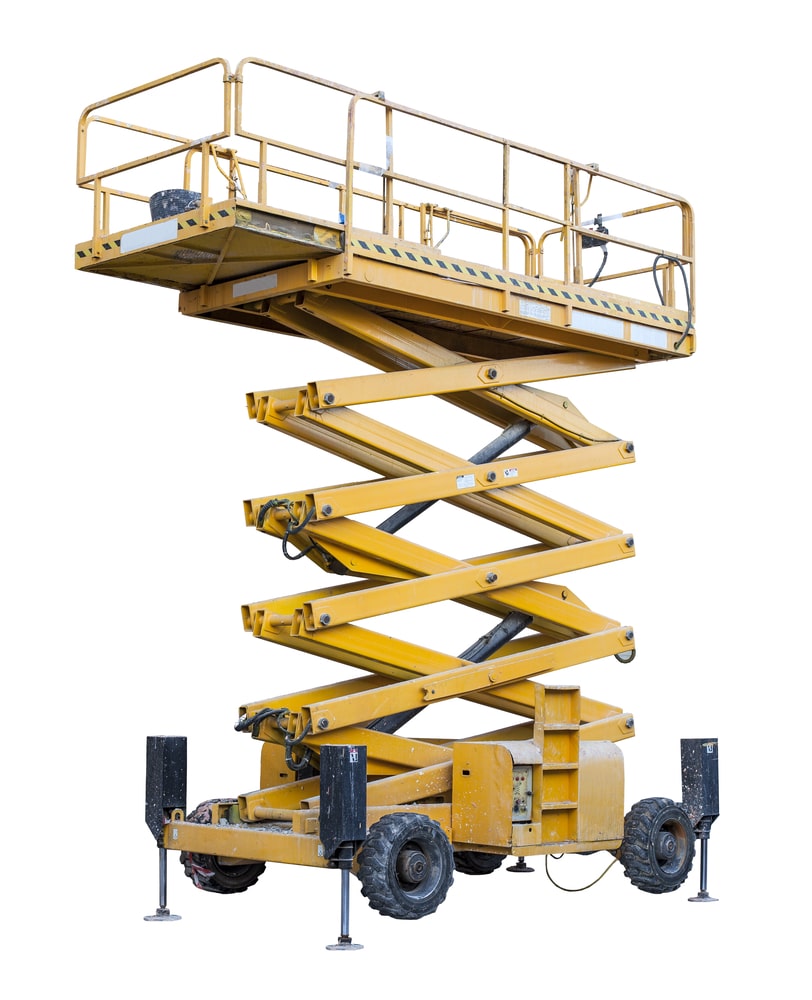 Things We Will Cover Below:
How long OSHA certification for MEWPs lasts
How to renew your certification
What scissor and aerial lift certification entails
What it allows workers to do
Who needs scissor lift certification?
What the best methods are for training workers and ensuring a safe work environment
Let's get started with the fundamentals.
Does OSHA Require Scissor Lift Certification?
Scissor lift operators require safety certification before they can work with this equipment. Anyone working on a MEWP (mobile elevating work platform), operating the controls of this type of machinery, or providing training for operating scissor/aerial lifts needs to undergo safety training, certification, and hand-on testing.
This doesn't necessarily mean writing off to OSHA for a certificate. Rather, the person in charge of the safety training program must use OSHA-compliant training materials to teach new employees how to safely operate this type of equipment. There are further requirements for training dictated by ANSI.
Once an employee has viewed OSHA-compliant training materials and completed other training requirements (usually a short test to ensure that they understand the course), they may work on or even operate aerial work platforms and MEWPs. Note that the safety training for working on a MEWP might be different than the training required to operate MEWPs, as this requires additional technical skills and greater responsibilities.
How Long Does Scissor Lift Certification Last?
Scissor lift licenses last for three years after initial training. Operators should note that they may have to undergo training again if they change workplaces during this period, have an accident, or are seen operating the scissor lift in an unsafe manner. New employers should require operators to view the most up-to-date safety training materials. Also, the operator will need to be able to pass a site-specific safety test as well as hands-on certification test with the new employer.
While renewal training after the first three years is mandatory, refresher training is also provided by some employers annually. This helps businesses ensure that their scissor lift operators are fully up-to-date with any changes to OSHA guidelines or to incorporate non-binding advice like ANSI standards into the training program.
It's the responsibility of every business that uses aerial lift equipment to ensure that appropriate training is provided for each type of machinery used by employees free of charge. Businesses are also tasked with keeping records of when the last time their operators underwent training was and providing renewal training wherever appropriate – it doesn't fall on the employee to ask.
While a scissor lift license lasts for three years, it's generally a good idea to renew a couple of months before the license expires. While OSHA-compliant training videos sometimes take less than an hour and rarely more than a few hours, it makes sense to ensure that properly trained employees will never face a break where they're not licensed to operate this type of equipment.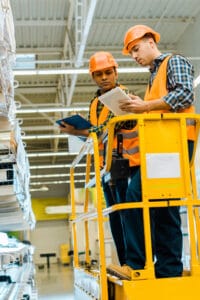 What Are the OSHA Regulations for Aerial and Scissor Lifts?
Aerial lift certification is slightly different from scissor lift certification. Aerial lifts (or boom lifts) tend to use a smaller platform and a long arm, while scissor lifts are raised from a static point below. While many people who operate mobile elevating work platforms are trained in both types of equipment, they require separate training to ensure safe operation. OSHA actually puts the Scissor Lift in the same class as scaffolds, and has very specific rules about their use.
This is true whether workers are operating on the platform or controlling the machinery. Aerial and scissor lift safety may seem similar, but the hazards related to each type of equipment are sufficiently unique to require separate certification.
Here's what OSHA-compliant training materials teach workers about the proper use of both types of equipment.
Working Safely
On any scissor/aerial lift, taking proper safety precautions is essential. Many workplace accidents occur each year because workers aren't provided with proper fall protection equipment or have to work in unsafe conditions.
Staff must be aware of what safety equipment is required when working on the platform of a MEWP or in the vicinity of aerial lift equipment. This includes hard hats, harnesses, fall arrest systems, and proper railings.
To obtain aerial lift or scissor lift certification, operators also need to understand when it's safe to move the vehicle or raise the platform. Remaining aware of when the platform is occupied and when it can be moved safely is an essential part of scissor lift training.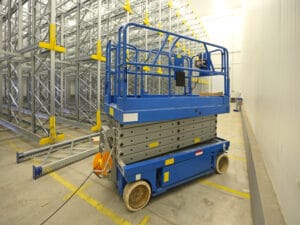 Inspecting Equipment
Daily inspections should be carried out to ensure all equipment is operating properly. The daily inspection should only be carried out by an authorized person who has the appropriate scissor/aerial lift certification – inspections can't be carried out for one type of machinery by someone who is only trained to operate another (e.g., someone trained to operate scissors lifts can't inspect an aerial lift).
The pre-use inspection should include the condition of the platform, the mechanism, and the vehicle itself. The emergency controls should be tested to ensure that they're working properly, and especially if the platform has been employed for outdoor use, it should be clean and dry.
Any unsafe equipment should be reported and retired. If the equipment is rented, the rental company should be notified. Scissor lift inspections are a critical part of keeping workers safe – OSHA requires employers to provide training that allows operators to carry out these inspections.
Operating a Vehicle
Employees need certification to legally operate scissor lifts as well as work on the platform. This type of scissor lift training is concerned with safely maneuvering the vehicle whether the platform is loaded or not, understanding the manufacturer's instructions on the safe operation of the vehicle, and knowing how to implement an emergency stop.
Operators have a special responsibility to prevent overloading when the scissor lift is extended. This also applies to aerial lifts; a 2-man lift should never be overloaded with an extra person, even if that would make the job at hand easier. Operators need to understand balance issues that scissor lifts face (for example, tipping lines) to obtain certification.
Scissor lift operators and employers should work together to ensure that the scissor lift is subject to annual inspections. These aren't mandated by OSHA but as scissor lifts are vehicles, scissor lift inspections should be carried out annually by a trained mechanic. This is also true for aerial lifts – the internal workings of the vehicle are as critical to safety as other equipment maintenance.
Assessing Hazards
To obtain certification, employees need to be able to identify potential hazards on and in the vicinity of scissor lifts. This might include slippery platforms, loose fall protection railings, or undue wobbling when the scissor lift or aerial lift is extended.
OSHA guidelines on operating a scissor lift state that all those working in an environment that involves this type of equipment need certification. This includes those working on the platform as well as staff operating the equipment. Workers will always need a license renewal after three years to interact with this type of machinery.
Does Scissor Lift Certification Let You Operate an Aerial Lift?
Scissor lift certification is acquired separately from aerial lift certification. OSHA requirements indicate that employers should provide specific training for each type of equipment workers might be required to use. This means that aerial lift operators are not authorized to inspect, operate, or work with a scissor lift in any way unless they also have that certification.
It frequently makes sense to provide and renew all types of training at once, as many construction environments require workers to use both types of equipment amongst others. However, employers should keep track of which staff possess an aerial lift license and scissor lift certification independently and ensure that workers are never asked to operate a type of machinery they've not been trained for.
How to Obtain an OSHA-Compliant Scissor Lift License
An employer can have a competent on-site train to teach Scissor Lift Safety, perform the hands-on driving test, and discuss site-specific safety issues. Scissor Lift training materials, such as videos that meet OSHA regulations, are easy to find and affordable. But, appropriate materials must be used and signed off by the safety officer.
These learning materials are typically followed by a written test. This ensures that the employee meets the scissor lift training requirements and has understood the course fully. Certification is awarded on this basis.
Although a Scissor Lift Certification last for 3 years, employers should train their employees at least annually to ensure a safety workplace.