Does OSHA Require In-Person Training?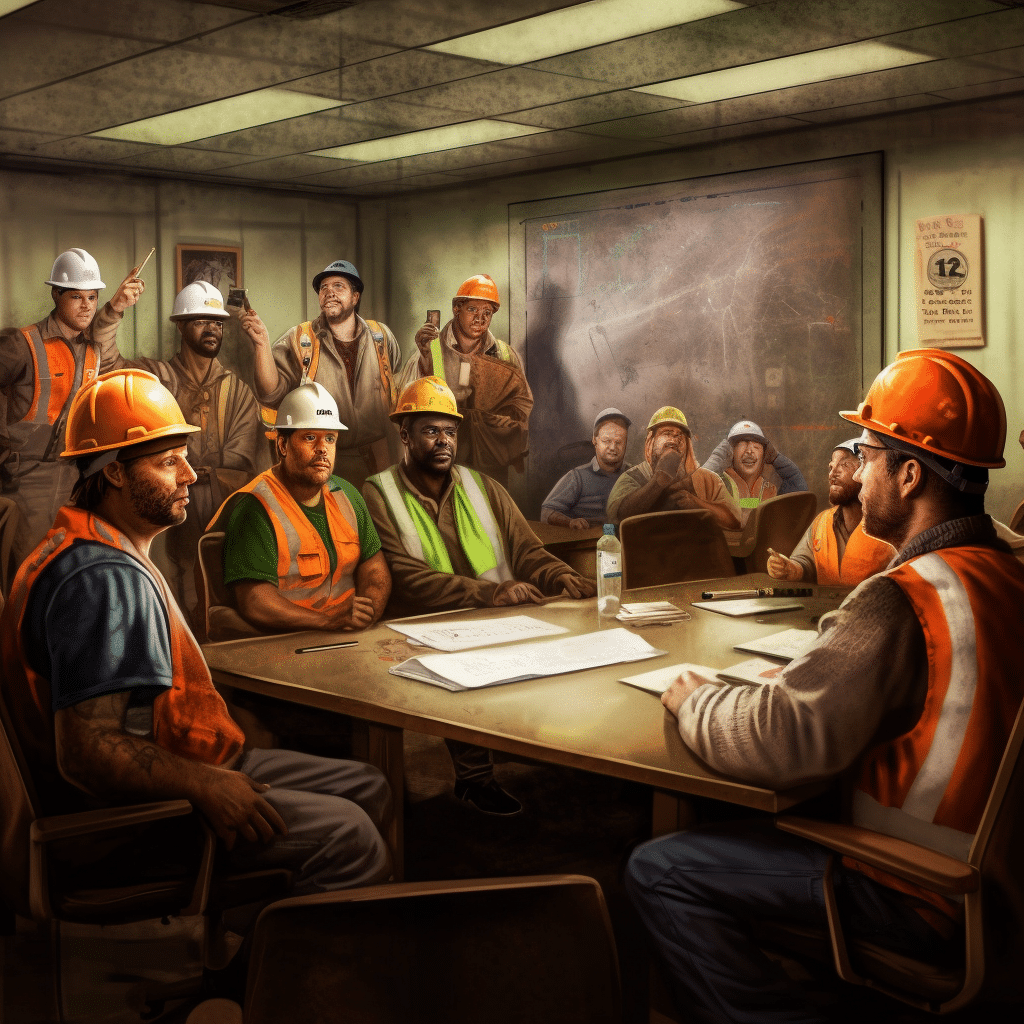 OSHA regulations require that employees receive comprehensive health and safety training for any activity deemed hazardous or risky. This may be offered via in-person classroom instruction or by alternative means such as online materials.
Our guide covers all you need to know about OSHA's guidance on in-person vs. online safety and health training documentation. It discusses the types of job assignments where OSHA guidance may be required and how this can be offered to employees.
We'll also cover the advantages and disadvantages of in-person vs. online safety training programs.
Let's get started.
Does OSHA Require Employers to Provide Training?
Employees who might reasonably be expected to deal with hazardous situations or equipment should be provided with an OSHA training program. Employees should also be trained on any hazards within their department, any tools they might use, and Bloodborne Pathogens and Hazard Communication.
Employees should receive annual refresher training besides the initial assignment. Annual retraining ensures they retain critical knowledge and are kept up-to-date with developments and new safety and health legislation.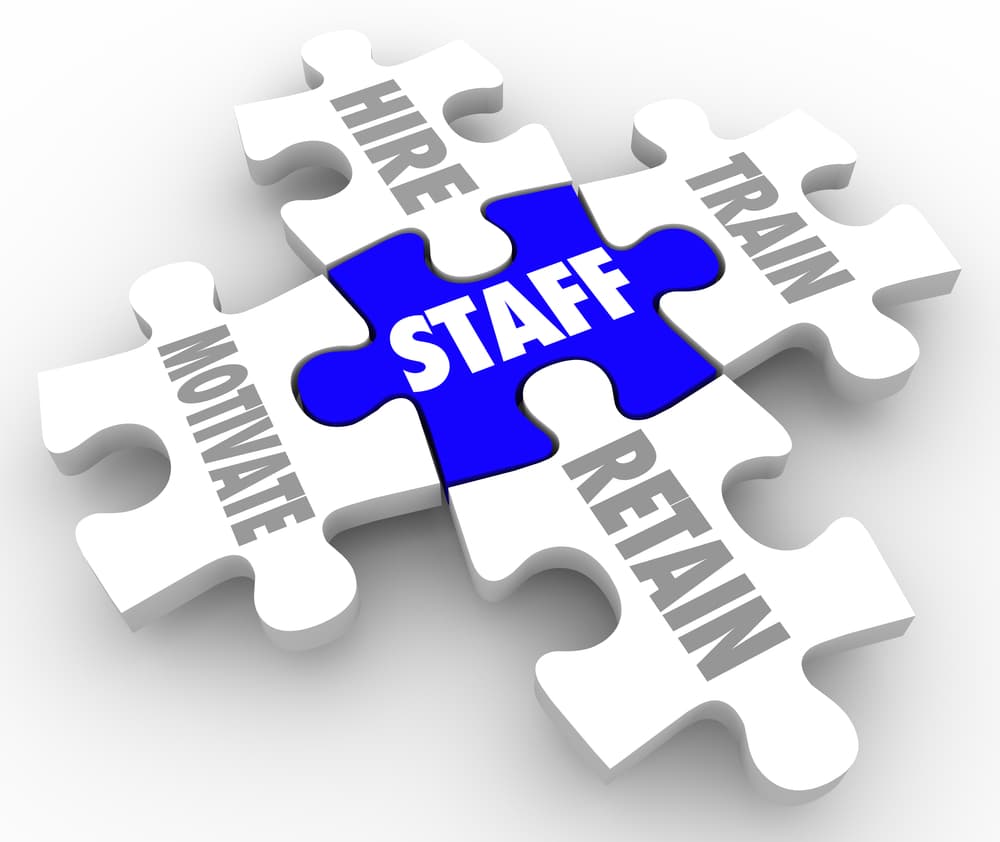 What Training Does OSHA Require for New Employees?
Employee training should include every independent hazardous situation an employee might encounter.
This includes separate OSHA training programs for heavy equipment, e.g. MEWPs in the construction industry. A worker may know how to operate and maintain a scissor lift but would require fresh OSHA training for a different vehicle, such as a boom lift.
Below are the most common features covered by OSHA regulations.
Safety & Health
Employees in any environment should be aware of basic safety procedures.
Even in a seemingly hazard-free environment such as a supermarket, employers should provide a program that complies with OSHA standards for issues such as electrical hazards, working in cold environments, and sometimes fire extinguisher use for designated workers.
Employees should maintain safety training records to prove that workers have completed an initial assignment and understand workplace safety. Workers exposed to any type of workplace hazards should also receive annual refresher training.
This ensures employers remain compliant with OSHA standards.
Use of Hazardous Equipment
Workers in general industry require specific instructions for different equipment and vehicles.
If a worker's job duties include operating, working on, or working around dangerous equipment such as a powered industrial truck or a MEWP, they must be trained before being assigned duties.
This should be overseen by a safety professional who has completed the OSHA extended safety program for supervisors. Both the initial assignment and annual retraining should be included in the company's training documentation and kept up-to-date.
Workplace-Specific Instruction
Some workplaces, such as hazardous waste operations, come with unique hazards.
Workers in these fields should be given special OSHA guidance for any job assignment. This may include an illness prevention program and permit space operations instructions for working in confined spaces.
Workers operating in confined spaces should also be provided with full hazard communication instructions and knowledge of permit space entry procedures.
Occupational exposure to hazards such as oxygen fuel/gas welding accidents should be covered in detail, alongside energy control procedures and an emergency response plan.
All workplace-specific guidance should be retained in training documentation.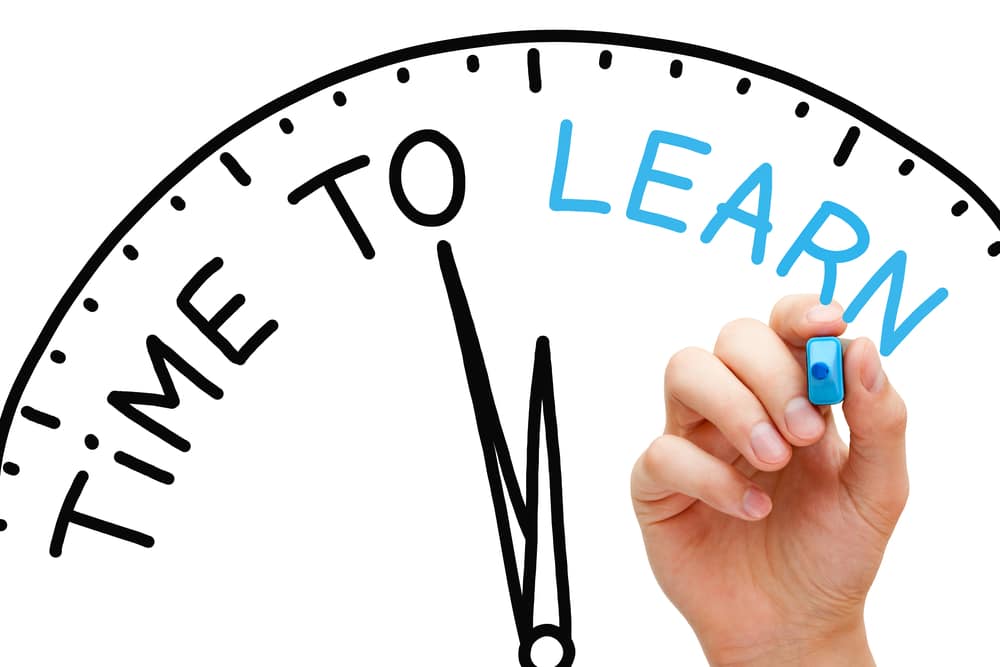 General Industry Training Requirements
General industry training requirements typically cover personal protective equipment (PPE), environmental monitoring, and hazards involved with general industry-specific equipment.
We outline several industries and how OSHA training should be implemented below.
Process Safety Management
Safety-related work practices are essential in process safety management. This type of general industry covers moving and handling hazardous substances.
Hazardous waste operations feature occupational exposure to materials that could be harmful or even fatal if not handled properly. Anyone whose job duties include working in these environments (including maintenance personnel) must be instructed on how to handle hazardous waste and the consequences of employee exposure.
General industry training requirements for employees include an overview of safety culture, understanding and adherence to accident prevention signs, and hazard communication.
Supervisory OSHA training will include a medical surveillance program to augment previous training. Monitoring employees' health while on job assignments is critical to ensuring good safety & health practices.
The health program may include CPR training as part of the course materials.
Construction Industry
Worker knowledge of equipment is essential in the construction industry. General industry training requirements for construction workers may include operating, maintaining, and working around MEWPs, powered industrial trucks, and other heavy equipment.
Workers in the construction industry should understand occupational safety and health risks and precautions as part of their training documentation. Hazard communication and awareness of features like roll-over protective structures improve both employee performance and safety.
Understanding personal protective equipment requirements should also be central in this type of general industry. Employees exposed to electrical hazards or environmental factors like dust clouds should understand which PPE meets OSHA standards in these situations.
Training frequency should be annual or whenever an employee must use or work near an unfamiliar piece of equipment. Previous training with a similar (but different) vehicle or piece of equipment does not negate the need for initial training with the equipment in question.
Medical Services
Personal protective equipment is mandatory for workers in medical services. Training frequency should be annual – initial training can also be implemented if an employee's responsibilities change or they move to a new area.
The Occupational Safety and Health Administration also notes that medical workers should be aware of how to provide or call for an emergency response (whether the emergency is medical or not).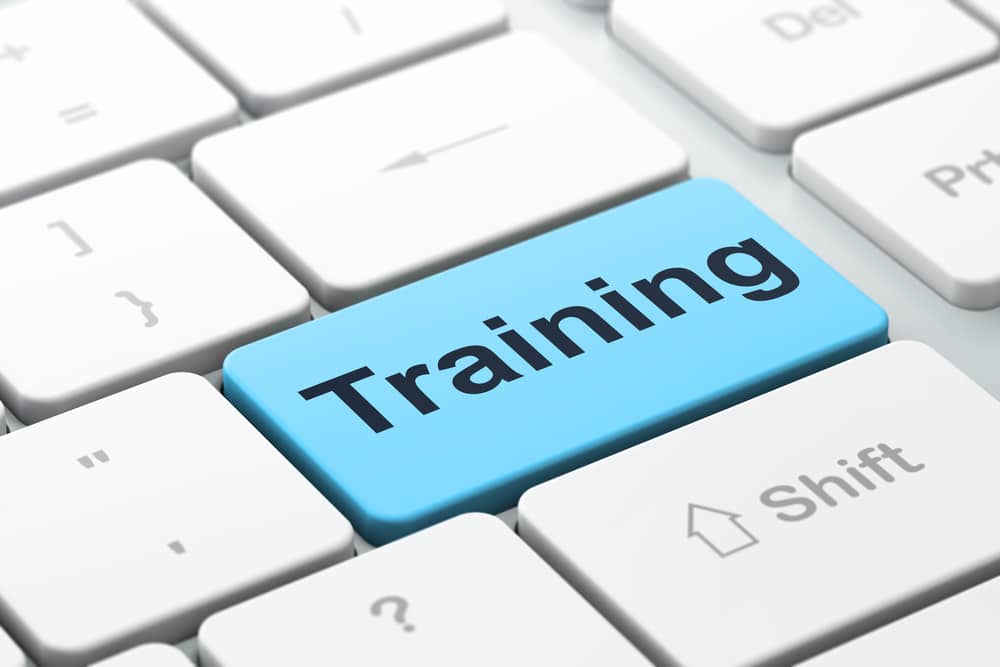 Factory Operations
Workers in factory operations should be given initial training that meets the general industry training requirements. Adequate training should include awareness of the locations of any provided portable fire extinguishers, the risk of blocked exits, and equipment-specific training requirements.
Manufacturing & Warehousing
Manufacturing relies on an employer's safety-related work practices. Employees should be tested via an initial assignment and given refresher training to help them understand how to work safely.
Awareness of the location and use of portable fire extinguishers is recommended in general industry training requirements. Identifying problems with fixed systems and communicating the need to repair fixed extinguishing systems is also essential.
Employees in specialist warehousing areas like grain handling facilities should follow bespoke OSHA regulations for that specialization.
OSHA's Occupational Safety Training Requirements
OSHA regulations are subject to change, so an annual retraining program should be implemented after the initial assignment. Everyone from warehouse floor workers to fire brigade members should be updated on OSHA requirements annually.
Training requirements are more advanced for authorized employees who are responsible for overseeing others' safety and health training. The difference is outlined below.
10-Hour Course
For most employees in general industry, a 10-hour course covers regular hazards and OSHA standards for maintaining a safe working environment.
This typically covers issues like fire extinguisher locations, personal protective equipment regulations, and identifying environmental hazards.
It's tested by an initial assignment at the end of the module, ensuring that each employee's knowledge is up-to-date and complete.
30-Hour Course
Employees' previous training must be updated with the advanced occupational safety and health program if they are to provide guidance for other workers.
This in-depth 30-hour course covers occupational exposure hazards and emergency response measures in more detail. It's designed to provide comprehensive guidance.
Staff who have undertaken this higher qualification may provide guidance to new employees before/after their initial assignment and should be the go-to for workers who are unsure of OSHA standards or who have questions.
These employees are a critical part of an employer's safety infrastructure. Inspections conducted by OSHA hinge on these employees' up-to-date knowledge of regulations and how these are conveyed to workers.
Does OSHA Allow Online Training?
OSHA safety training requirements may be provided in person or via online learning courses.
OSHA's official positions on these matters can be somewhat difficult to figure out. The administration has a habit of using past cases as a reference point.
For example – one of its main reference points is a response to an inquiry from 1994(!) explaining that OSHA considers online learning fine as part of a wider education program.
Materials have become somewhat more sophisticated since then, and the administration has embraced online learning much more.
Of course, learners on any program should have access to a knowledgeable and fully-trained superior who can answer their questions. However, as even the OSHA 30 is now offered fully online, it's safe to say that the administration is slightly less skeptical of online learning than it was in the early 90s.
Initial Training Program
Staff members begin with the OSHA 10, which is followed by an initial assignment. This tests employees' knowledge and ensures that they've followed the materials properly.
Annual Refresher Training
OSHA's employee training requirements state that employees must undergo annual retraining to remain compliant.
Is Online HAZWOPER training acceptable?
HAZWOPER (hazardous waste operations) guidance is a nuanced subject. OSHA training requirements allow HAZWOPER instructions to be provided online, although it should always be backed up with practical guidance from an instructor.
Online vs. In-Person Occupational Safety Training
The golden rules of OSHA training requirements are that:
Instruction should be codified to meet OSHA's standards. However instruction is delivered, it should cover allOSHA's regulations.
Questions should always be possible. It's easier to provide comprehensive education online, because it ensures the trainer never forgets anything! However, this should always be backed up by a knowledgeable supervisor who can answer any questions.
If these standards are met, it guarantees that best practices will be followed. However, let's consider the benefits of online vs. in-person instruction in more detail.
Benefits of an Online Training Program
Online courses are a great way of ensuring OSHA training requirements are met.
Here's how.
More Accessible
There's no time constraint with online learning. It can be completed when employees feel most able to focus and have time to spare.
Focus on Unfamiliar Topics
OSHA training requirements may require subjects employees have encountered and some unfamiliar topics a thousand times.
For instance, employees exposed to new hazards can focus on that section as many times as required.
Less Wasted Time
In-person instruction is best scheduled in group sessions to save the instructor time.
However, a separate session must be scheduled if an employee is sick that day. This isn't a risk with online courses.
Can Be Completed Anytime
Employees can complete the course in their own time. This lets them fit it around busy work and family schedules.
Workers May Feel More Comfortable
Not everyone likes a classroom environment! Many workers would prefer to learn without "being lectured to."
Comprehensive
Online courses are guaranteed to fulfill the OSHA training requirements. There's no risk of an instructor forgetting something.
Tested by Assessment
The OSHA training requirements are tested by an initial assignment that covers all aspects of health & safety.
Saves Money for the Company
Instructors' and workers' time is valuable. Online courses save money on staff hours.
Benefits of In-Person Instruction
In-person instruction is a useful augmentation to online courses. Here's how it helps.
Easier to Ask Questions
When employees have questions about OSHA training requirements, they should be answered by a qualified professional.
There's no replacement for a knowledgeable instructor in these cases.
Suitable for HAZWOPER & In-Depth Subjects
Detailed instruction for hazardous environments should always be augmented by in-person guidance.
Implementing Course Materials Compliant with OSHA Regulations: Final Thoughts
Businesses can comply with OSHA training requirements by implementing OSHA-approved online courses. This should be backed up by an expert who can answer questions.
Discover the range of OSHA training program subjects available online. You'll improve your company's efficiency and ensure your workers are always safe!